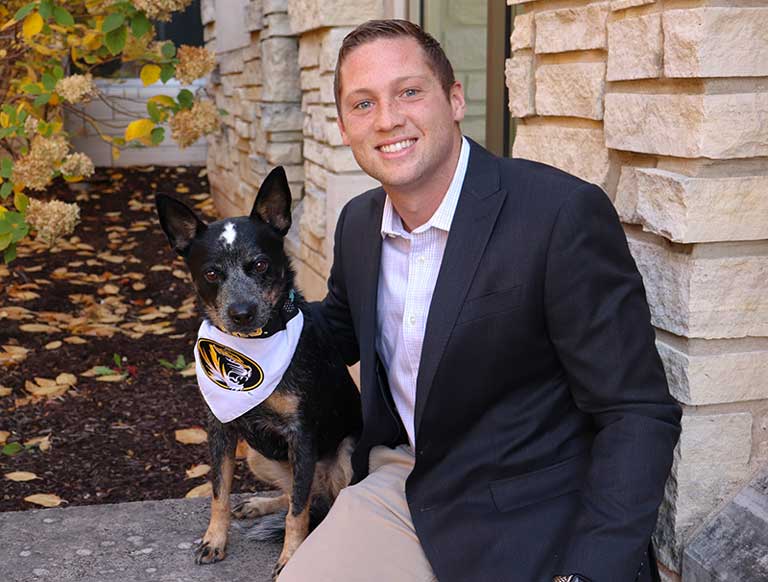 Above: Veterinary student Jack Murray poses with his dog Heidi. He won $1,000 as the crowd favorite at the EQ semifinalist competition and an additional $15,000 during EQ's finale in March 2022.
 
About
Entrepreneur Quest (EQ) is an opportunity for any Mizzou student to create a new venture. EQ provides the workshops, tools, networking and mentoring to help you translate your ideas into a viable business model ready to pitch for seed funding. Work with like-minded peers, immerse yourself in the startup world and receive coaching from successful entrepreneurs. 
 
General timeline
September & October
Workshops cover business model canvas review, venture pitching and the EQ application process.
 
October
EQ application due.
 
November
An elevator pitch competition for the top 15 applicants narrows the field to 10 semifinalists. In 2021, the audience favorite received $1,000.
 
January & February
The semifinalists participate in an eight -week education program and receive mentoring from entrepreneurial leaders, inventors and experts.
 
March
A pitch competition is held to choose three winners from MU's group of semifinalists. The first place tam receives $15,000, second $10,000 and third $5,000.
 
Contact Us