The 10-year, $1.5 billion MizzouForward plan, which focuses on faculty excellence, student success and investments in critical infrastructure, has been instrumental in drawing world-class researchers to the University of Missouri and invigorating research productivity across campus.
Mon, 11/07/2022 - 12:44 pm
Sponsored Programs Administration leaders share best practices and answer frequently asked questions from researchers applying for and managing grants and industry contracts.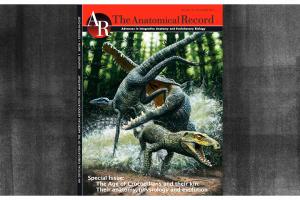 Mon, 11/07/2022 - 8:20 am
MU professor serves as guest editor of The Anatomical Record dedicated to the reptilian order.
Sun, 11/06/2022 - 4:50 pm
Investigators researching humans, animals and plant health can access powerful tools at MU's PET Imaging Center housed at the College of Veterinary Medicine.