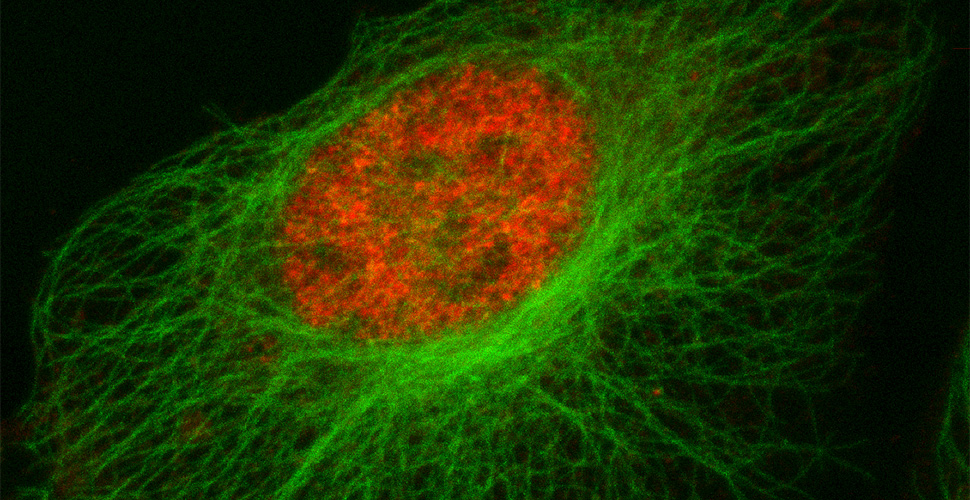 New cryostat and a software upgrade
We are pleased to announce that the ALMC has acquired a Leica CM3050 S research cryostat to replace our aging cryostat. The Leica CM3050 S is a motorized instrument that can produce sections ranging from 0.5 to 300 microns in thickness. Users will appreciate the precise specimen positioning system in the X and Y directions for ensuring both accurate and repeatable orientation of frozen tissue blocks. Moreover, the cryostat offers separate cooling controls for the cryochamber and specimen, enabling optimal sectioning temperatures for a wide range of animal and plant tissues. Together, these features make the new Leica CM3050 S cryostat useful at preparing samples for immunohistochemistry or at performing the first steps of Visium Spatial Gene Expression profiling. We are extremely grateful to the Interdisciplinary Plant Group (IPG), the Bond Life Sciences Center and the Division of Research, Innovation, & Impact for providing funding for this much needed instrument. 
Thanks to the further support of the IPG, the core has received an upgrade to its Huygens Professional deconvolution software program. This upgrade will allow investigators to deconvolve wide-field fluorescence images acquired either at the ALMC or in their home labs. It is a perfect complement to the deconvolution software we currently offer for use with images acquired by confocal and STED super-resolution microscopy. Please contact us for additional information.
Equipment
Our equipment and services consist of confocal, super-resolution, digital light-sheet and widefield microscopes, laser capture microdissection, image analysis and processing and sample preparation. We also have an onsite Supply Center stocked with fluorescent secondary antibodies and markers. Consumables for laser capture microdissection are also available. Clients can also special order without shipping fees. We offer a file transfer system for clients to use for temporary file storage.
Learn more about our equipment.
Scheduling
We are open 8 a.m.–5 p.m., Monday through Friday, and closed on university holidays.
Our calendar provides an easy way to view available time slots. To make an appointment, please check for instrument availability on the calendars listed then call 882-4895 to make a reservation for the time and instrument you wish to use.
Schedule time on an instrument.
Images
We have sample images showing the use of our equipment and the resulting image options.
Since 2001, the ALMC has held a Light Microscopy Image Contest to showcase the work of core users and generate broader interest in the core's capabilities. Participating researchers can submit their best images taken with any ALMC instrument. A winner chosen by popular vote is revealed during Show Me Research Week.
Director
Dr. Alexander Jurkevich (Assistant Director)
120 Bond Life Sciences Center, 1201 Rollins St.