The CNS Core Facility, established in 2020, is located on the University of Missouri Campus.
Mission statement
Providing state-of-art instrumentation and laboratory space for conducting translational cognitive neuroscience research.
The Cognitive Neuroscience Systems (CNS) core provides laboratory space and instrumentation required for conducting translational cognitive neuroscience research. The goal of the CNS core is to support investigators who seek to advance our understanding of basic brain processes and neuropathophysiological conditions and evaluate the efficacy of novel treatments for improving human health and well-being. We provide user training on experimental design, data collection and analysis.
COVID-19 mitigation policy
Please read our modified operating procedures during the COVID-19 pandemic and be prepared to complete the CNS COVID-19 screening form prior to each session conducted at the CNS core facility.
Our contact information
Image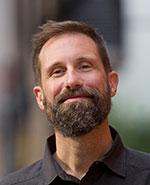 Brett Froeliger, Ph.D.
Director, CNS core facility
froeligerb@health.missouri.edu
Dr. Froeliger's program of research is organized around overlaying cognitive neuroscience techniques (e.g. MRI, TMS) on clinical trials in order to examine the mechanisms underlying the therapeutic effects of novel treatments for substance use disorders. Since 2008, he has received continuous NIH funding as the lead (PI/MPI) and/or support (Co-I) investigator on translational treatment development studies for tobacco, cannabis, cocaine and opioid use disorder. The overarching goal of his program of research is two-fold: 1) reduce suffering and improve well-being among people and their families who are struggling with addiction and 2) train the next generation of scientific thinkers who will help find solutions for society's greatest problems.
Image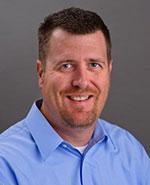 Shawn Christ, Ph.D.
MRI operation director
christse@missouri.edu
Shawn Christ, PhD, is an Associate Professor in the Department of Psychological Sciences, MRI Director at the Cognitive Neuroscience Systems (CNS) Core Facility, and adjunct professor at the Thompson Center for Autism and Neurodevelopmental Disorders at the University of Missouri. Dr. Christ has a strong record of publication (over 60 peer reviewed papers) in the area of pediatric neuropsychology. He has previously been named a MU Thompson Center Research Scholar and received the MU Department of Psychological Sciences Max Meyer Outstanding Junior Faculty Research Award. Dr. Christ has a history of extensive internally and externally funded research support (e.g., National Institutes of Mental Health, Department of Defense, NPKUA, BioMarin Pharmaceutical Inc., Autism Speaks Foundation). Research in Dr. Christ's laboratory centers on the development of cognitive abilities in children with PKU and other neurodevelopmental disorders (e.g., autism) as well as the neurocognitive changes associated with pharmaceutical and behavioral interventions in these populations. Some of Dr. Christ's most recent work has focused on behavioral and brain improvements associated with treatment in individuals with PKU.
Image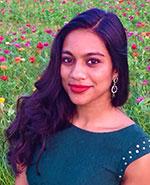 Madhura Athreya
Administrative coordinator
athreyam@health.missouri.edu
I am enthusiastic about facilitating research to help investigators implement their vision and achieve their goals. I focus on ensuring regulatory compliance, providing financial support and personnel management with a flexible and open approach. I am passionate about contributing to the field of neuroscience, specifically, addiction sciences. After gaining over 9 years of valuable experience in the field of academic neuroscience research, I am confident in my proficiency to get the task done and further my career objectives in research administration.
Image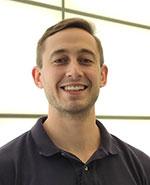 Alex Brown (MU Brain Imaging Center)
Research coordinator
mubrainimagingcen1@missouri.edu
My interests include utilizing magnetic resonance imaging (MRI) techniques and analytical neuroimaging software to gain a better understanding of how neurodegenerative diseases affect brain development, structure, and function. I am also interested in researching how transcranial magnetic stimulation (TMS) can be used to improve brain function and behavior in individuals suffering from addiction. My interests outside of neuroscience include golfing, lifting, and cheering on Mizzou athletics. Go Tigers!
Advisory board
Talissa Altes, MD. professor and chair of radiology
Katherene OB Anguah, PhD. assistant professor of nutrition and exercise physiology
Jamie Arndt, PhD. (Chair). professor and chair of psychological sciences
Jeffrey Bryan, DVM, PhD. professor of medical oncology and director, PET imaging center
Cooper Drury, PhD. professor of political science and senior associate dean, college of arts and science
Scott Frey, PhD. professor of psychological sciences and Miller family chair
Christina McCrae, PhD. professor of psychiatry
David Shulz, PhD. professor and director of biological sciences
Location
Image
The CNS Core Facility resides in approximately 4,000 square feet of space within the Marx Building at 1416 Carrie Francke Drive. The facility houses the research dedicated MRI suite with a Mock scanner, 6 experimental rooms dedicated to cognitive and psychophysiology testing, a clinical room for both history and physical (H&P) examination and biospecimen collection, and ~1,200 square feet of office space available for investigators, staff and students.