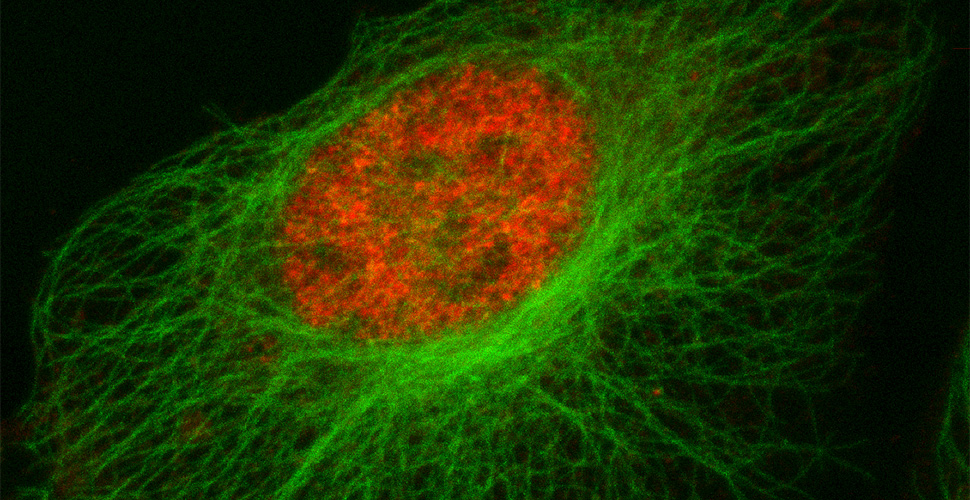 Image Contest 2022
We are excited to announce that our annual light microscopy image contest is back, and we would love to have your entries! Images taken on any ALMC instrument in the last two years are eligible. To enter the contest, please submit an electronic file with your most beautiful image to Alexander Jurkevich or Frank Baker by April 11th. Please provide a short caption that describes the image and includes your name, instrument used, laboratory (PI), and department. If we get too many entries, we reserve the right to have a committee pick a selection for the display.
A poster with all entries will be displayed on Thursday, April 21st, in the atrium of Bond LSC during the poster session of Show-Me Research Week. There will be no popular vote this year. The winners will be determined by two independent panels: a faculty panel and an ALMC staff panel. Prizes and bragging rights will be awarded to the winning images. Contest results will be announced on April 21st at the reception following the poster session. 
 
Thank you and good luck!
Equipment
Our equipment and services consist of confocal, super-resolution, digital light-sheet and widefield microscopes, laser capture microdissection, image analysis and processing and sample preparation. We also have an onsite Life Technolgies Supply Center stocked with fluorescent secondary antibodies and markers. Consumables for laser capture microdissection are also available. Clients can also special order without shipping fees. We offer a file transfer system for clients to use for temporary file storage.
Learn more about our equipment.
Scheduling
We are open 8 a.m.–5 p.m., Monday through Friday, and closed on university holidays.
Our calendar provides an easy way to view available time slots. To make an appointment, please check for instrument availability on the calendars listed then call 882-4895 to make a reservation for the time and instrument you wish to use.
Schedule time on an instrument.
Images
We have sample images showing the use of our equipment and the resulting image options.
Additionally, each year during Life Sciences Week, ALMC sponsors a contest to select the best image taken in the core during the previous year. Attendees of Life Sciences Week have the chance to vote for one of the selected images displayed on the ALMC poster during the research poster sessions. Winners are announced at the luncheon for poster first authors at the conclusion of Life Sciences Week. Beginning in 2001, our winners' images have been posted.
Director
Dr. Thomas E. Phillips
120 Bond Life Sciences Center, 1201 Rollins Street