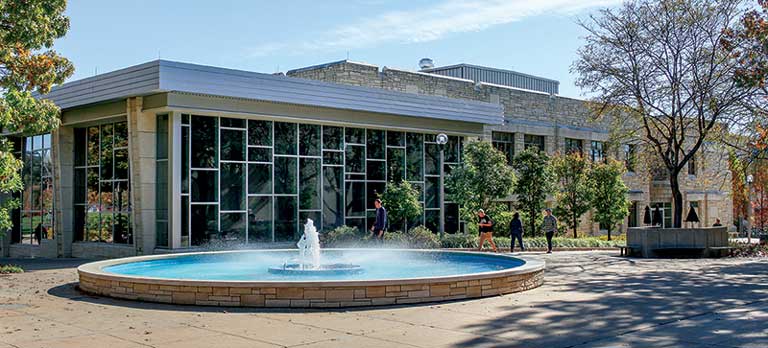 What we do
The Robert and Shelly Family Griggs Innovators Nexus in the MU Student Center is a place where Mizzou students can collaborate and learn firsthand what it takes to start and run a business. As the hub of Mizzou's entrepreneurial community, we offer:
Entrepreneurship programs at MU create economic opportunities for students and empower them to put learning into practice, take risks in a safe environment, problem solve, think unconventionally and tap the state's innovation ecosystem.
Robert and Shelly Griggs and their sons, A.J. and Bo, created a lasting legacy in 2021 as founding sponsors of the Griggs Innovators Nexus. Learn more about their gift to establish of the Griggs Innovators Nexus.
Take a virtual tour of the Nexus.
Contact Us