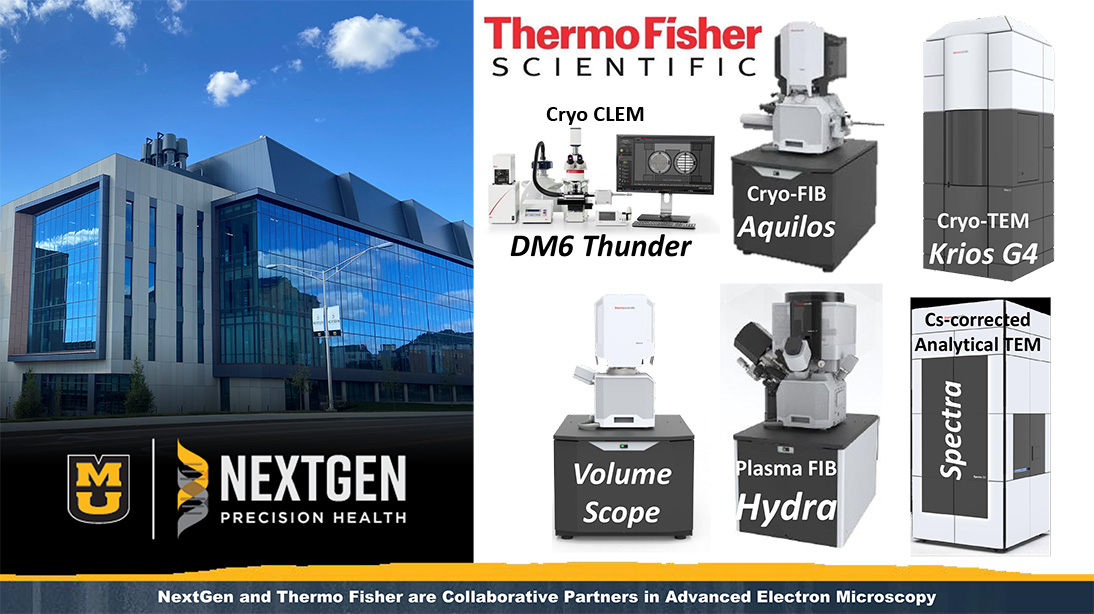 Learn more about our University of Missouri System's partnership with Thermo Fisher Scientific's Electron Microscopy division to install instruments across Missouri. This partnership will seek to promote instrumentation innovation, collaboration between basic and clinical sciences and workforce development via STEM education.
Watch the video below or see the March 25, 2021 press release.
About us
The Electron Microscopy Core Facility (EMC) in Columbia, Missouri, provides electron microscopy services and technology to investigators from academia and industry.
We offer access to well-maintained scanning and transmission electron microscopes as well as ancillary equipment to process, analyze and visualize a wide variety of materials and biological samples.
We offer assistance by highly skilled, well-trained staff, who also provide ample educational opportunities for those who wish to learn about electron microscopy.
We will work closely with you to determine your microscopy needs and provide full service at all stages of planning and execution of your project.
Consultation is free.
Come and talk to us. We look forward to working with you!
0011 NextGen Precision Health Building, 1030 Hitt St.