Image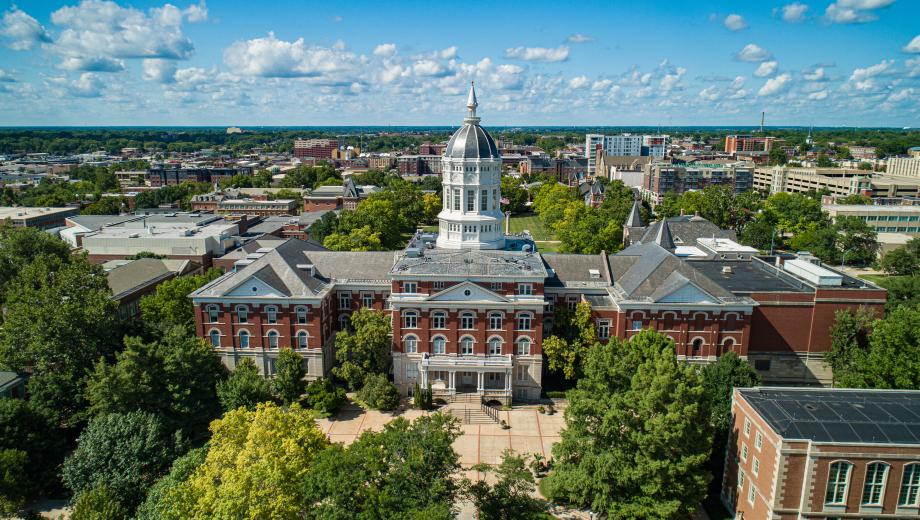 As the state's largest and most comprehensive university, the University of Missouri's reach and impact extend far beyond its campus boundaries. According to the latest economic impact report, in fiscal year 2021 MU:
Generated $5 billion for the state's economy, including $988.8 million from the research enterprise.
Supported nearly 50,000 jobs.
Contributed $281.8 million in state and local taxes.
The Division of Research, Innovation & Impact (RII) helps make MU an important economic driver for the state by supporting faculty, staff and students involved in bringing new products to market and starting businesses based on Mizzou innovations. In addition to working with industry to sponsor research and license the rights to faculty innovations, the division offers:
Entrepreneurship and business development education, training and mentoring.
Translational research programs and business accelerators.
Assistance with intellectual property protection, such as patents and copyrights.
Research that benefits society
Academic researchers generate early-stage innovations that usually need to be further developed in commercial settings before they can benefit society in the marketplace. 
For example, the MU Research Reactor signed an exclusive multi-year agreement with Advanced Accelerator Applications International, a Novartis company, to provide a key ingredient for cancer therapeutics. MU works with companies like Novartis to bring new drugs to market, which is a long, expensive process that universities can't afford.
The Office of Technology Advancement evaluates and patents faculty innovations. On average, MU researchers disclose about 100 new inventions annually. The university receives income from companies licensing the rights to its intellectual property, such as a gene therapy to treat hearing loss, a mobile app for behavioral health researchers and a screening technology for autism. 
RII also is focused on growing industry-sponsored research, an essential part of MU's plan to increase research expenditures over the next 10 years. For example, the university has multiple projects with Roche Diagnostics, including improving cancer case review efficiency using the NAVIFY® Tumor Board. 
Fanning the entrepreneurial flame
Last year, RII staff produced a guide for employees interested in starting a company based on Mizzou research, and they are working to better coordinate services through Lab 2 Market contacts and programs. 
Because most new jobs will need employees who can thrive in a culture of innovation, RII also focuses on preparing students.
The Griggs Innovators Nexus recently opened in the MU Student Center with donor support. The hub of Mizzou's entrepreneurial community, the nexus offers retail space for student ventures and hands-on programs like Entrepreneur Quest that teach what it takes to start and run a business. 
In 2020, the Association of Public Land-Grant Universities renewed Mizzou's designation as an Innovation and Economic Prosperity University in recognition of its continued "substantive, sustainable and institution-wide commitment" to regional economic growth and opportunity.