Image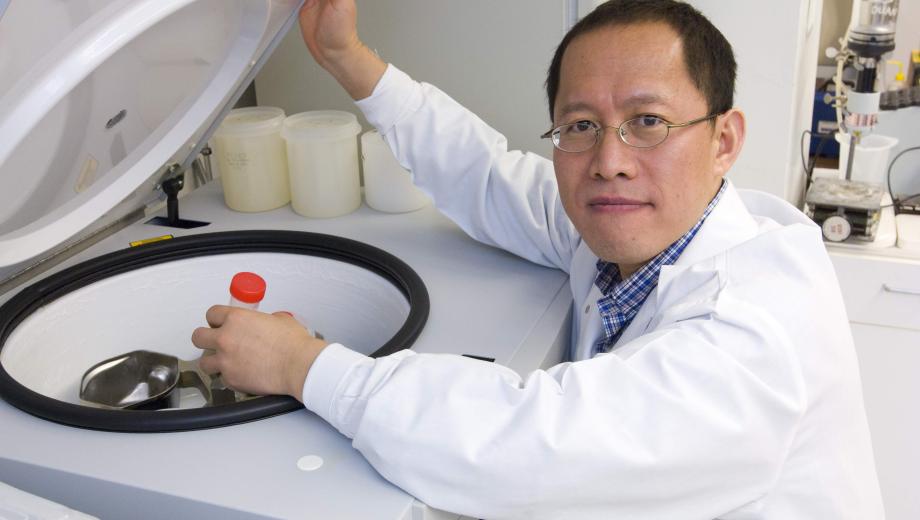 MU is one step closer to helping bring more gene therapies to market thanks to the work of Dongsheng Duan, a Margaret Proctor Mulligan Professor in medical research at the School of Medicine, and professionals in the office of Technology Advancement.
Decibel Therapeutics, a company that conducts inner ear research and develops medicines to treat disorders affecting hearing and balance, licensed patented innovations invented by Duan and his team with the goal of creating therapies for two congenital hearing disorders caused by gene deficiencies.
Today, there are only a handful of gene therapy drugs on the market. When they become more prevalent, however, gene therapies will have an immediate and profound impact on patients, according to the American Society of Gene and Cell Therapy. This is what spurs MU scientists like Duan.
"Many diseases are caused by gene mutations," Duan said. "If you can fix a particular mutation for each patient, then that's going to be a major step in helping them get better."
Accelerating personalized treatments tailored for each individual, rather than a traditional one-size-fits-all approach, is the focus of the university's NextGen Precision Health initiative. The goal is to provide crucial resources to faculty like Duan that will help streamline the journey from laboratory research to effective clinical treatments.
Duan specializes in designing the vehicles, or viral vector systems, that bring a therapeutic gene to diseased cells or tissues. In this case, his innovations expand the capacity of the Adeno-Associated Virus (AAV) to deliver genes that, in the past, have been too big to fit on a single AAV vector.
"Expanding the capacity of AAV vectors to double, or perhaps even triple the size, enables gene therapy to access a much broader diversity of genetic diseases," said Brian Buntaine, senior technology transfer manager who works with Duan and other faculty inventors to leverage the commercial potential of their research. "MU is excited to work with Decibel Therapeutics to further progress Dr. Duan's research toward clinical applications."
The Tech Advancement team partners with companies, entrepreneurs and investors to bring early-stage faculty innovations to commercial settings for further development and transformation into products, jobs and businesses. View the university's portfolio of technologies available for licensing.