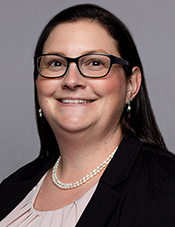 Sarah has worked in research and research development for more than 15 years. She has experience leading research development and research advancement teams and working on a variety of local, state and federally funded research and evaluation projects. Sarah is a member of the National Organization of Research Development Professionals, the National Council of University Research Administrators, and the Arizona Educational Research Organization. She holds a master's degree and a doctorate in educational psychology with a concentration in lifespan developmental psychology from Arizona State University. She most recently served as executive director of the Research Opportunity Development and Advancement team at Mary Lou Fulton Teachers College at Arizona State University.
 
Proposal Development Lead — Megan Jahnsen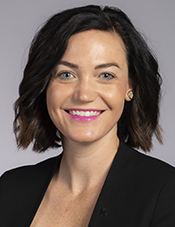 Megan is passionate about the importance of external partnerships to a thriving academic research ecosystem. She has been building and brokering relationships in support of academic research, technology and innovation for 15 years. Her professional experience has been largely spent in academia building mutually beneficial partnerships that produce groundbreaking research and innovation. Before joining the Division of Research, Innovation & Impact, Megan worked in pharmaceutical sales, consistently earning top regional and national sales rankings. Prior to that, she led the Mizzou Biodesign & Innovation Program. Megan utilizes both her industry and education experience to facilitate strategic collaborations that support the university's mission. A proud Mizzou alumna, Megan graduated with a bachelor's degree in business administration.
 
Proposal Development Lead — Jeni Reininga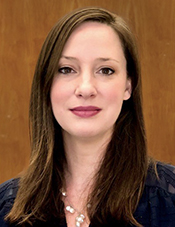 Jeni has 10 years of experience working with faculty to develop research grants in both the basic and clinical biomedical sciences and biotechnology. She is passionate about supporting early career researchers seeking career development awards and has helped win funding for successful institutional training and fellowship grants. Jeni received her doctorate in plant population genetics at North Carolina State University in 2007 after which she completed postdoctoral positions studying human neurological and yeast developmental traits at Duke University. She remained at Duke to launch her research development career and worked on complex program, center and other interdisciplinary grants. She has considerable experience preparing proposals for submission to the NIH, contributing to the submission of over 30 multi-component complex grants (e.g., P01, P30, P50, U01) and more than 50 individual investigator grants (e.g., R01, R21). Jeni's experience also includes support for submissions to the DOD, Centers for Disease Control and Prevention, NSF and leading foundations like Susan G. Komen and the Leducq Foundation.
 
Proposal Development Lead — Julie Svetlik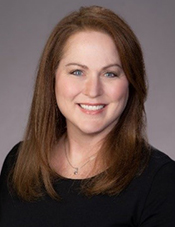 Julie is a research development professional with over 12 years of experience working with strategic and large team grant proposals. Julie holds a master's degree in agriculture and resource economics from West Virginia University and a bachelor's degree in wildlife and fisheries sciences from Texas A&M University. Before accepting this position, she served for one year as senior research development officer with A&M's College of Education and 11 years as strategic grants coordinator for the A&M AgriLife Research agency. Julie brings experience and a proven track record of success with multiple sponsors, including NSF, Department of Energy/Advanced Research Projects Agency-Energy, Department of Agriculture, Department of Education, DOD/Defense Advanced Research Projects Agency and Foundation for Food & Agriculture Research. She has subject matter expertise in energy, sustainable development, agriculture, natural resources and economics.
 
Proposal Illustrator — Samantha Peters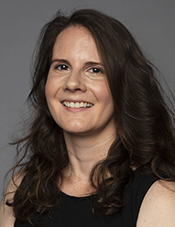 Samantha is a science illustrator experienced in helping researchers develop the best visual communication strategies for their needs. She has worked with clients ranging from the University of Texas at Austin and Northwestern University to National Geographic and the Smithsonian Institution and previously worked at the Dallas Zoo as an exhibit graphic designer and illustrator. She received her bachelor's degree in neurobiology from UT Austin and a graduate certificate in science illustration from California State University, Monterey Bay. She is a Certified Interpretive Guide and a member of the Guild of Natural Science Illustrators and the American Society of Botanical Artists. 
 
Proposal Manager — Kimberly Duncan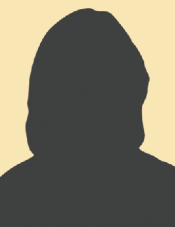 Kim is a Columbia native and has a rich history at Mizzou. She is a third-generation MU alumna, receiving a bachelor's degree in general studies, with emphases in business, communications, environmental design and the humanities. Kim is approaching 20 years at Mizzou and began her career in the telecommunications office within the Division of IT. Her research and grant experience began in 2015 in the College of Education & Human Development where she played an integral role in her team's submission of a large variety of educational proposals and supported the college with both pre- and post-award responsibilities. Kim has assisted on MU grant submissions ranging from small foundations and local agencies to large federally funded proposals, such as the DOD's Multidisciplinary University Research Initiative program. Kim's love of words can be traced back to her grandfather's bookstore where she spent several hours a week as a child and still assists her mother today. She is passionate about details and is innately organized. Nothing makes her happier than pulling all the details together to bring a project to life.
 
Proposal Manager — Katie Rieger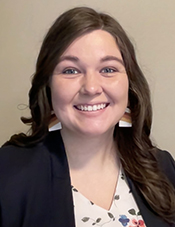 Katie has 10 years of experience with program and proposal management. She has worked in academic and industry proposal settings to secure federal, state, local and foundation funding. She especially likes working on multidisciplinary teams and enjoys opportunities to demystify the proposal process. She graduated from Oklahoma State University with a doctorate in English with an emphasis in professional writing. Her most recent position was as a tenure-track English professor and writing center director. Her work at the writing center included teaching grant writing and securing grant funding for a variety of projects that focused on supporting underserved populations.
 
Proposal Manager — Gabrielle Trippe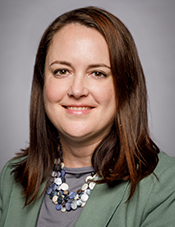 Gabrielle is a program management specialist with over 10 years of experience implementing domestic and international projects. She graduated from the University of California, Los Angeles, with a degree in psychology and has a master's degree in public health from Columbia University. Before accepting this position, she served as a philanthropy manager with a nonprofit working to catalyze philanthropic efforts, a William J. Clinton Fellow with the American India Foundation and as a research assistant and community health worker with the Columbia University Neurological Institute of New York.

 
Senior Grants and Contracts Specialist — Debbie Blaisdell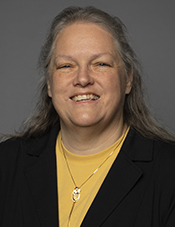 Debbie has over 18 years of experience in the grants and research network. She has experience with interdisciplinary grant projects sponsored by the National Institutes of Health (NIH) and the U.S. Department of Defense (DOD), as well as smaller grant projects with federal, state, industry and foundation sponsors. Debbie has developed a skill set in pre-award as well as post-award in developing budgets, biosketches, grant forms and reporting along with meeting university policies and guidelines. She has participated in department and system grants community meetings for policy and uniformity in grants guidance. Debbie is an MU graduate. She previously served as a grants specialist at Mizzou and as a lead grants coordinator for Mercy Research.
 
Senior Grants and Contracts Specialist — Zachary Johnson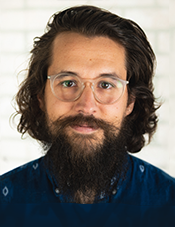 Zach thrives on creativity and collaboration, particularly in the research world. He has several years of experience supporting proposals to NIH and the National Science Foundation (NSF), among others, and enjoys finding innovative ways to enhance workflows and communication for his team and network. He is adept at building tools and templates to streamline budget creation, data entry and revision, and is always keen to share lessons he has learned or constructive feedback to those around him. Zach graduated with a master's degree in creative writing and literature from MU and served for several years as a division administrator for the School of Medicine. In this role, he gained specialized training in financial oversight, projection and reconciliation, which complimented his knack for written and verbal communication. He brings these skills and enthusiasm to the SPDS team.
Contact Us