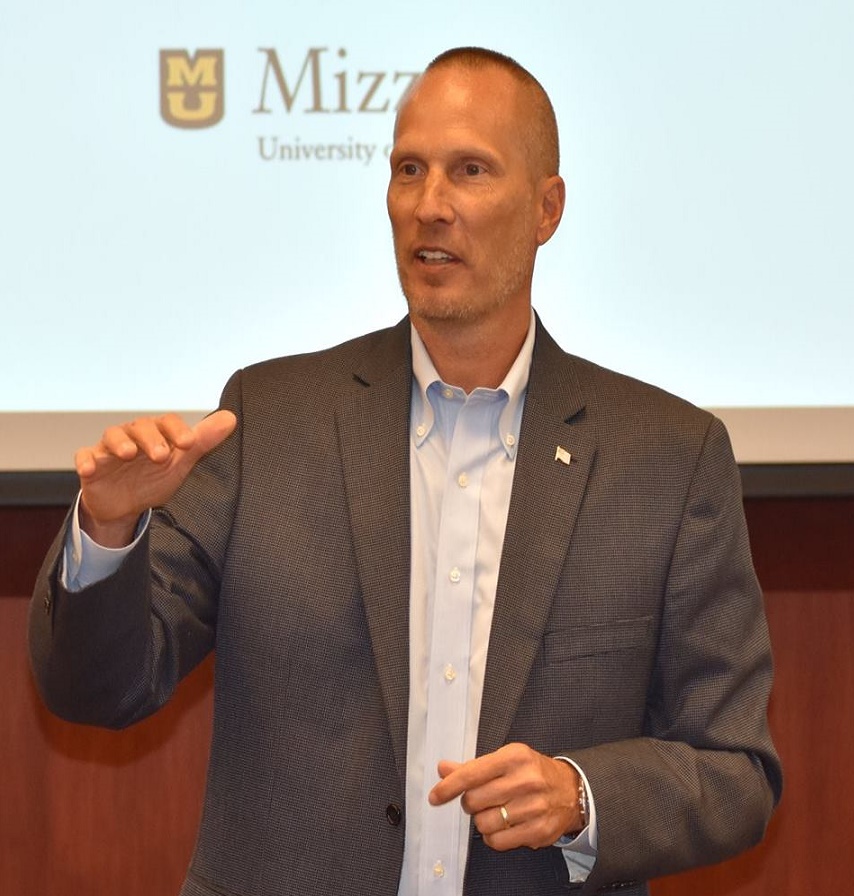 Greg Bier, University of Missouri executive director of entrepreneurship programs, was appointed in August for a three-year term as a member of the national Advisory Committee on Veterans Business Affairs.
Isabella Casillas Guzman, administrator of the U.S. Small Business Administration (SBA), said in her official appointment letter that the committee serves "as an independent source of advice and policy recommendations" for SBA and its Office of Veterans Business Development, Congress, the president and other officials who make decisions about "programs affecting veteran-owned small business from all segments of American society."
A U.S. Army veteran who served 10 years, Bier has worked in a variety of leadership and engineering positions at MU, Stephens College, Missouri University of Science and Technology and the U.S. Army Engineer School.
Currently, Bier oversees extracurricular entrepreneurship programs at the Griggs Innovators Nexus in the MU Student Center, including the Entrepreneurship Bootcamp for Veterans program.
"Mizzou is one of six universities in the country that offers the bootcamp, which provides post-9/11 veterans with no-cost entrepreneurial training and small business management skills," said Sheila Grant, associate vice chancellor of research and strategic initiatives. "As an educator and veteran who also owns companies, Greg understands how to leverage higher education and community resources to support veterans pursuing their business dreams."
Bier, who earned a doctorate in engineering from Missouri S&T, has taught business and engineering students at undergraduate and graduate levels. In addition, he was founding director of the U.S. Army's Humanitarian Demining Training Center and what is now the U.S. Army Engineer School's Counter Explosive Hazards Center.
Bier also served as a reviewer and editor for the U.S. Association for Small Business and Entrepreneurship and as a member of the Board of Adjustment and the Industrial Development Authority for Boone County, Missouri. He owns the Eagle Cliff Co., the CBA Investment Co. and is co-owner of RaymondBier Holdings LLC.