Image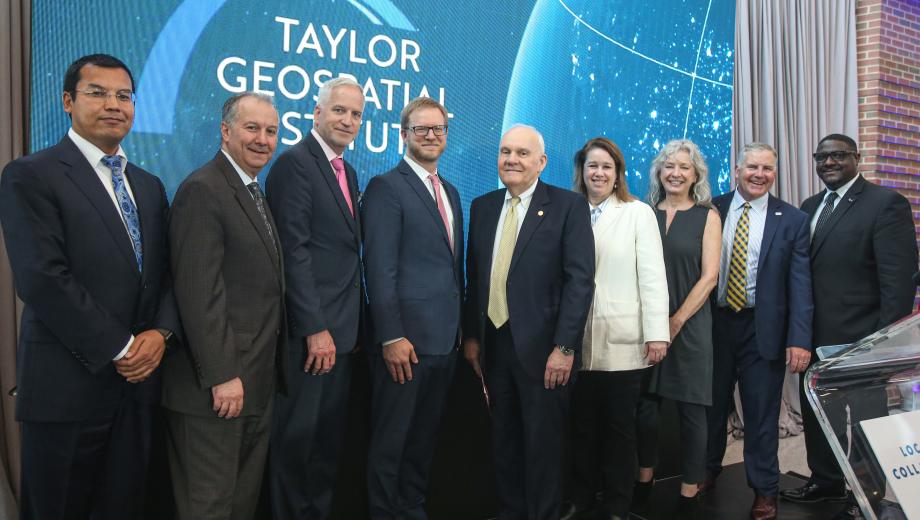 The University of Missouri has joined seven other Midwest research institutions to form the Taylor Geospatial Institute, a St. Louis-based geospatial research alliance that will advance the science of location through multi-institutional, interdisciplinary collaborations to create innovative, real-world solutions to societal grand challenges.
 
Announced April 21, the institute's collaborative research and training environment will focus on food security, core geospatial science and computation, geospatial health and national security.
 
Besides MU, the other seven institutions that will collaborate at the Taylor Geospatial Institute are the Donald Danforth Plant Science Center, Harris-Stowe State University, Missouri University of Science & Technology, Saint Louis University, University of Illinois at Urbana-Champaign, University of Missouri-St. Louis and Washington University in St. Louis.
 
Read more about the Taylor Geospatial Institute and its impacts.