Image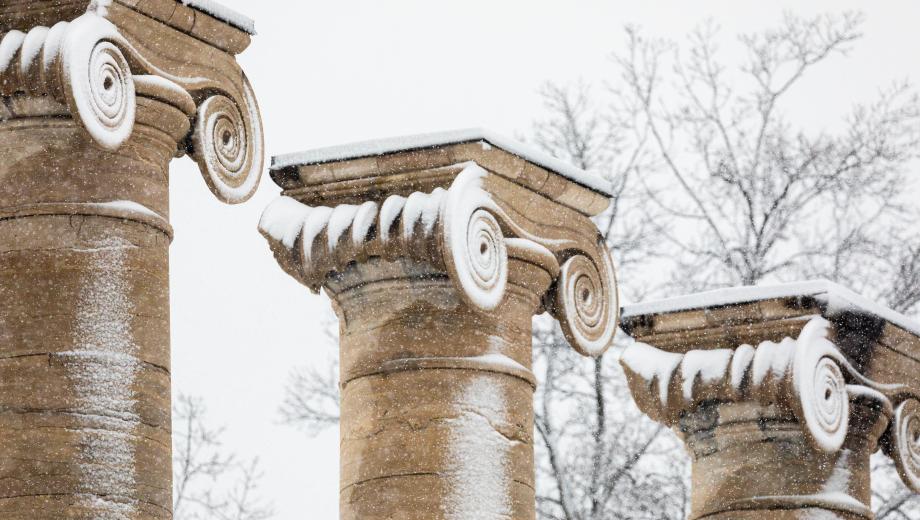 A crucial role of University of Missouri System Research Security and Compliance professionals is to help faculty, staff and students navigate "the good, the bad and the ugly" aspects of U.S. export controls and sanctions, Director Kate Stoan said in a recent webinar.
You can watch a video of Stoan's presentation and download her slides (university login required) for a timely overview of the subject.
"We want our researchers to understand enough to know when and who to go to for assistance in these areas, but they do not need to become experts – that's why we're here," Stoan said.
The following Q&A with Stoan highlights a few of the topics covered in-depth in her presentation.
How would you describe your team's main responsibilities?
Research Security and Compliance has three primary focus areas: Facility security, including the handling of classified materials and security clearances; compliance with export controls and sanctions; and foreign influence, which covers intellectual property, data security and other requirements designed to protect U.S. research and innovation.
What are export controls and sanctions?
Export controls and sanctions are federal regulations established to protect U.S. national security, advance U.S. economic interests and achieve U.S. foreign policy objectives.
Currently, there are comprehensive sanctions that require government approval for all interactions and transactions with people, organizations and companies located in Cuba, Iran, North Korea, Syria and the Crimea, Donetsk and Luhansk regions of Ukraine.
The good news is that universities and affiliated research institutions are regulated differently than industry under export controls. There are some exemptions and exceptions that are generally only available to us.
How does the research security team interact with university departments?
Generally, our goal is to embed procedures with other administrative units that can flag things for our review as appropriate. We want our faculty, staff and students to be able to spend their time in the most valuable way possible – teaching, researching, mentoring and learning. If we have a concern, we'll tap them on the shoulder. If they have a concern, we are always available to help.
When is an export review required?
Please contact our office for support if your work has one or more of the following:
International collaboration (foreign sponsor, subcontractor, consultant or non-conference-related travel).

Research funding from Department of Defense, Department of Energy, NASA or an intelligence agency.

Security language in grant award, such as Controlled Unclassified Information references or required security clearance for project personnel.

Contract terms that restrict foreign citizen participation or publication of research results.
What's the best way to reach the Research Security and Compliance team?
Contact exportcontrols@umsystem.edu or 573-884-9954. More information also is available on MU's research website.
Two new employees recently joined the research security and compliance team to assist faculty, staff and students and ensure the university complies with a myriad of federal laws, regulations and policies.
Facility Security Officer Brian Quenette can assist investigators who need access to classified materials or a security clearance. An expert in industrial security, he most recently served as the senior assessments analyst with Constellation West, which supports the NC3 Enterprise Center on Offutt Air Force Base in Nebraska. Quenette began working in Department of Defense contracting and government service positions after serving 15 years in the U.S. Air Force. He graduated from Mizzou with a bachelor's degree in geography and earned a master's degree in human resource management from Webster University.
Associate Director/Export Control Officer Dan Runge was hired to help researchers engage with collaborators located in comprehensively sanctioned destinations, those who need access to export-controlled technology and anyone physically transferring controlled items outside the U.S. He previously served as director for research security and export control and as assistant research integrity officer at the University of Georgia, where he worked for the last eight years. Runge earned a bachelor's degree in history from Kansas State University, a law degree from the University of Kansas and a master's degree in international law from the University of San Diego.