Image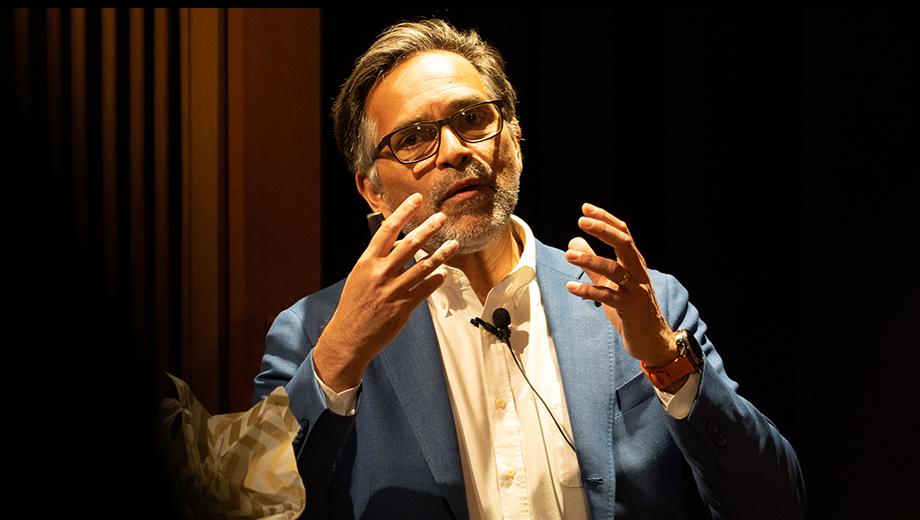 Science often begins in modest, unheralded places, according to molecular and developmental biologist Dr. Alejandro Sánchez Alvarado, keynote speaker at the Division of Research, Innovation and Impact's Celebration of Excellence in Research and Creative Activity.
Sánchez Alvarado should know. The executive director and chief scientific officer at the Stowers Institute for Medical Research in Kansas City has spent a good deal of time "trying to understand the extraordinary" by studying the flatworm Schmidtea medierranea found in pond scum.
Sánchez Alvarado leads a Regeneration Laboratory at Stowers, where he and his team study the cellular and genetic mechanisms responsible for regeneration and development. He said the flatworm is a model organism due to its remarkable regenerative abilities. His lab also is studying a new vertebrate model of regeneration, the turquoise killifish Nothobranchius furzeri and the apple snail Pomacea canaliculate, which can regrow its eyes.
"Dr. Sánchez Alvarado is a fellow in the American Association for the Advancement of Science and was elected to the National Academy of Sciences," said Tom Spencer, MU vice chancellor for research. "I can't imagine a better person to help mark this occasion as we celebrate Mizzou faculty."
Sánchez Alvarado has been recognized with many awards and honors, including the 2023 Vilcek Prize in Biomedical Science for the potential his advances offer regenerative medicine for human disease.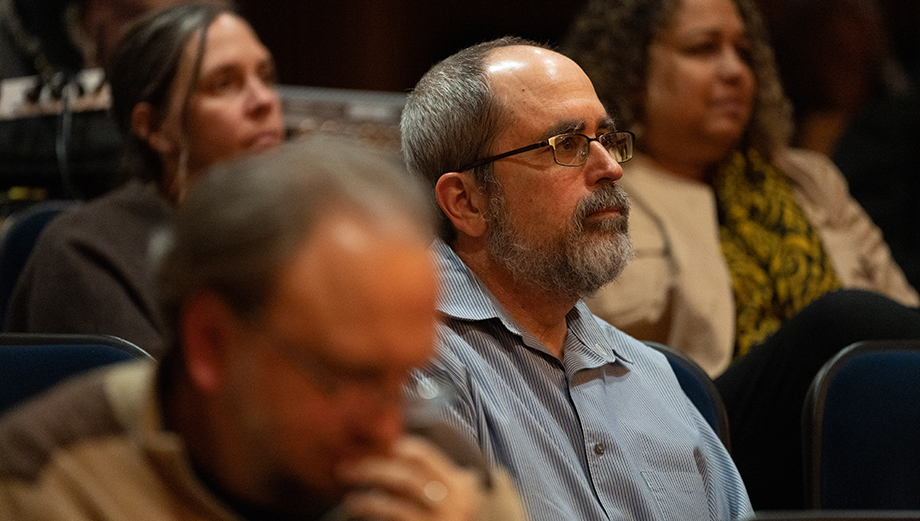 Born in Caracas, Venezuela, Sánchez Alvarado earned his doctorate in pharmacology and cell biophysics at the University of Cincinnati College of Medicine and his bachelor's degree in molecular biology and chemistry at Vanderbilt University. 
A reception, held after Sánchez Alvarado spoke, honored faculty with prestigious and highly prestigious awards conferred by external organizations in 2022. 
"MU researchers, scholars and creators show us every day what it means to push the boundaries of human knowledge and understanding, to improve our quality of life and to prepare our students to be future innovators and visionaries," Spencer said.
Founded in 1994, the Stowers Institute for Medical Research is a nonprofit, biomedical organization with 500 staff members and 17 research programs that focuses on understanding fundamental biological processes and finding new approaches for the diagnosis, treatment and prevention of disease.