This year, the Division of Research, Innovation and Impact celebrates the outstanding achievements and contributions of the University of Missouri faculty by highlighting prestigious and highly prestigious awards and honors conferred by external organizations.
Please join us at 3:30 p.m. May 1 in Monsanto Auditorium at the Bond Life Sciences Center for a keynote address given by molecular and developmental biologist Dr. Alejandro Sánchez Alvarado, executive director and chief scientific officer at the Stowers Institute for Medical Research in Kansas City. The focus of his presentation is "Understanding the Sources of Regenerative Capacities in America."
We look forward to celebrating our outstanding faculty at a reception following the keynote address.
For questions, contact Ashley Berg at bergak@umsystem.edu or 573-882-1714.
About Dr. Sánchez Alvarado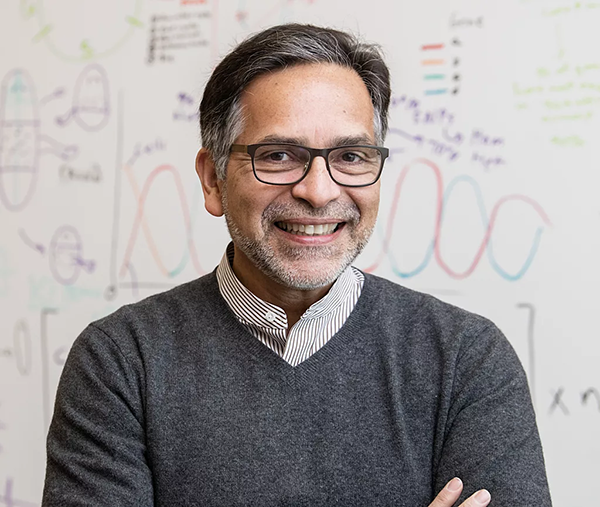 Dr. Alejandro Sánchez Alvarado leads a Howard Hughes Medical Institute laboratory at the Stowers Institute for Medical Research where investigators study the cellular and genetic mechanisms responsible for tissue regeneration to gain a better understanding of how higher organisms, including humans, develop biologically. Much of their work has focused on the flatworm Schmidtea medierranea as a model organism due to its remarkable regenerative abilities.
A sought-after speaker, researcher and educator, Dr. Sánchez Alvarado joined the Stowers Institute in 2011, became scientific director in 2019 and was named executive director and chief scientific officer in 2021. He has been recognized with many honors and awards, including the 2023 Vilcek Prize in Biomedical Science for the identification of crucial genes that control regeneration in living organisms and the potential his advances offer regenerative medicine for human disease.
Dr. Sánchez Alvarado has published more than 100 peer-reviewed papers and book chapters, serves on numerous boards, is a fellow in the American Association for the Advancement of Science and was elected to the National Academy of Sciences in 2018.
Born in Caracas, Venezuela, Dr. Sánchez Alvarado earned his doctorate in pharmacology and cell biophysics at the University of Cincinnati College of Medicine and his bachelor's degree in molecular biology and chemistry at Vanderbilt University. Before joining Stowers, he was a faculty member in the Department of Neurobiology and Anatomy at the University of Utah School of Medicine and was a post-doctoral fellow and staff member in the Department of Embryology at the Carnegie Institution of Washington.
About the Stowers Institute
Founded in 1994, the Stowers Institute for Medical Research is a nonprofit, biomedical organization that focuses on foundational research to understand fundamental biological processes and find new approaches for the diagnosis, treatment and prevention of disease. The institute, which is located in Kansas City, has 500 staff members and 17 independent research programs focused on 150 studies in development and regeneration, evolutionary biology, genetics and genomics, molecular and cellular biology, neuroscience and systems biology.