Page Body
Image
David Anderson, Ph.D.
Entrepreneur; Expert in Drug Discovery & Development/Biotechnology
Chief Scientific Officer for Ivogen Therapeutics
David Anderson has expertise in target-based drug discovery and development and personalized molecular diagnostics in inflammation/immunology and oncology. He is an accomplished leader in medical research and product development with experience as a research scientist (University of Colorado, The Scripps Research Institute), director of research, and executive leader in the pharmaceutical industry (Monsanto/Searle, Johnson and Johnson) and biotechnology arena (Signal Research Division of Celgene, Proprius Pharmaceuticals/Cypress Biosciences, Eclipse Therapeutics, and Ignyta). As an entrepreneur, he built and managed innovative drug discovery and development companies from startup to acquisition, successfully secured venture capital for $150M, partnered with world-class biopharmaceutical companies for $150M in milestone/equity payments, participated in successful IPOs, received over $4M in SBIR grants, and conducted research leading to the first $1B biotechnology product (Procrit®; Johnson and Johnson). He has established translational research with world-class academic investigators to enhance and complement expertise for successful research and product development. David has received a number of awards and patents for his research and he has a strong record of peer reviewed publications, presentations, and teaching.
Mentor Statement: I want to be an agent to help catalyze and facilitate the commercialization of university technology for the benefit of the University, the local and regional economy, and the world by helping to translate basic research into innovative and useful products. I want to guide other entrepreneurs so they can experience the joy of achieving their visions and creation of value through their ideas and products.
Image
Amos Angelovici
Entrepreneur
Founder, Amoraz, LTD
Amos Angelovici is an entrepreneur and experienced high-tech executive with over 17 years of managerial experience both at large companies and small business startups. He has been active with over 25 companies as a founder, board member, and consultant in finance, media, mobile, IT, health care, and clean tech. He founded Amoraz, LTD in May of 2009 which is a management company aimed at investing and consulting technology based startups.
Amos has his B.Sc. in Electrical Engineering and a M.Sc. in Operational Management. He is an impact driven entrepreneurial business builder with solid experience in leadership, entrepreneurship, startups, international sales, business development, profit and loss management, product development, operations, and delivery. His focus is on target setting, execution, and achieving maximum results across a wide spectrum of disciplines and industries. He is passionate about interesting ideas, startups, investment opportunities, and meeting inspiring people.
Amos and his wife, Ruthie, recently moved to Columbia, Missouri from East Lansing, Michigan.
Mentor Statement: "Dream Big, Start Small, Act Now"
Image
Ewin Barnett
Life-Long Information Entrepreneur, Founder, Carfax, Co-Founder, Vinlogx, LLC
Ewin Barnett is a life-long entrepreneur who specializes in information opportunities. He is best known for founding Carfax, a company that today employs over 600 people. He is the named inventor of the core Carfax patent. He is an active investor in startups and early-stage companies and was an early member of the fund behind Capital Innovator's well-known incubator in St. Louis. He helped to commercialize DynaMed.com, the world's largest evidence-based point-of-care on-line reference for physicians.
Ewin enjoys speaking on various aspects of IT and entrepreneurial activity. He serves on several boards and is a corporate officer for a regional insurance company, where he serves on the Investment and IT Committees. He is an advisor to a number of startup and early stage companies. He is one of the co-founders of Vinlogx, LLC.
Ewin and his wife are long-time Missouri residents, living near Columbia. His other activities include writing, logging for firewood, private aviation and discussing Austrian economics. His wife volunteers at a local crisis pregnancy center.
Mentor Statement: I have been a mentor to a number of startups and early stage companies. There is always a wonderful dynamic exchange of information and ideas. Often I have been a mentor to a founder who ends up schooling me in a few things. Mentoring also brings opportunities to expand and merge our network of professional contacts. Many founders of business are just high quality people for a number of reasons. I am in awe of many of them. [And that's the truth.]
Image
Bob Basore
Global Business Leader, Strategic Value Inflections, LLC
Bob Basore is a successful Global Business Leader with experience in driving profitable market share growth through strategy, sales, marketing, business development and strategic alliances. Bob has built a consistent track record of successfully leading teams in developing and implementing growth strategies that innovatively deliver value as well as creating profitable new businesses.
Bob's skills are in establishing company vision, alignment, and focus then executing to unleash an organization's potential to increase competitiveness and market growth. He is able to quickly establish and implement comprehensive strategies for highly competitive businesses. He is a strong believer that irrespective of the business, a clearly articulated aligned vision, supported by coaching and execution, can build exceptional long-term customer relationships.
Mentor Statement: I am honored and excited to be a part of the innovative culture at Mizzou. I look forward to leveraging my experience to assist entrepreneurs in establishing competitive products and solutions that create value.
Image
John Bechtold
Founder and President, Spirit of 76 Fireworks
Image
Greg Bier
Executive Director of Entrepreneurship Programs, Office of Economic Development, University of Missouri
Director, Entrepreneurship Bootcamp for Veterans with Disabilities
Greg Bier directs several entrepreneurially focused programs at Mizzou, including Entrepreneur Quest and the Entrepreneurship Bootcamp for Veterans with Disabilities. Dr. Bier is a U.S. Army veteran and completed his military service that began in 1985 with an assignment as an Operations Officer for the U.S. Army Special Operations Command at Fort Bragg, North Carolina in 2004. He was the founding Director of the United States Humanitarian Demining Training Center and the United States Army Engineer School's Countermine Training Center. He has served on the State of Missouri's Board of Examiners for the Missouri Quality Award. He has also served as the Chairman of the Board of Adjustment as well as the Industrial Development Authority for Boone County, Missouri. Dr. Bier is the owner of both CBA Investment Company LLC and the Eagle Cliff Company, LLC.
Mentor Statement: I love working with others on new ideas. If I can help someone change their career/life trajectory to something that really matters to them it energizes me and we both learn from each other. I learn from others every day. Being a mentor is about developing a two-way, open-minded, relationship and often involves a lot of pivot points along the way.
Image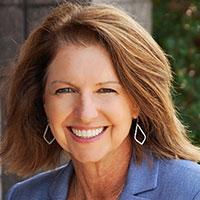 Kathleen Bruegenhemke
Chief Risk and Operations Officer Hawthorn Bank &
Senior Vice President of Hawthorn Bancshares, Inc.
Kathleen Bruegenhemke is the Chief Risk and Operations Officer of Hawthorn Bank in addition to serving as Senior Vice President of Hawthorn Bancshares, Inc. Hawthorn Bancshares, Inc. is a Missouri based publically traded financial services company listed on NASDAQ. As a publically traded company, Hawthorn Bancshares, Inc. is able to provide its clients with the unique opportunity to take an ownership interest in the community bank in which they are also customers. After graduating summa cum laude from Truman State University, Kathleen began her banking career as an FDIC bank examiner. In 1992, Kathleen transitioned from examining the safety and soundness of financial institutions to taking an active role in managing Hawthorn Bank. Kathleen is also a member of Stonier's Graduate School of Banking (Washington D.C.) alumni and successfully passed the rigorous certified public accounting exam on her first attempt.
She is a past Missouri Community Betterment president and currently serves on the boards of Ronald McDonald House Charities and Columbia's Chamber of Commerce. Kathleen is also an active member of the American Institute of CPA's and the Missouri Society of CPA's.
Mentor Statement: I am honored to be able to participate in Mizzou's Venture Mentoring Service. I have been fortunate to have excellent mentors throughout my career and I'm particularly interested in advising entrepreneurs with the financial side of establishing and maintaining a thriving business.
Image
Image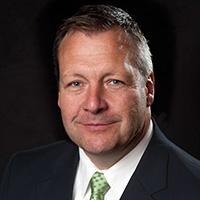 John Bucksath
Former President and CEO
ABC Laboratories
John Bucksath joined ABC Laboratories as an analytical chemist in 1989 and has since held positions of increasing management responsibility within the company. He was responsible for the successful startup, growth and leadership of the company's pharmaceutical CGMP Analytical Services group which is currently the largest service offering at ABC Laboratories. Additionally, he has managed all operations of the organization's pharmaceutical and agrochemical business, initiated the company's program management function and quality metric program, was responsible for overall operations including business development, developed and initiated the company's introduction into the large molecule product development services market. He successfully realigned the organization and put the company on a growth trajectory and positioned the organization to address client concentration issues and improved bottom line performance. Most recently, he led the company through a transaction process culminating in the successful merger with Evans Analytical Group, resulting in above-market return for shareholders while maintaining operations in Columbia, Missouri. His current duties focus on profit/loss, business analysis and division operations.
Mentor Statement: I truly look forward to the opportunity to participate in the Mizzou VMS mentor program. It is exciting to realize the potential of such an organization working collaboratively with some of the brightest minds in the entrepreneurial field. Over my 26 year career, I have come to realize that having an experienced mentor who is committed to provide support and sound feedback is critical to those who are responsible for decisive action in business. Having the opportunity to give back is exciting and knowing that this is a locally based program inspires me to contribute all that I have for the future of our community and the next generation that is competing in a growing global marketplace today. Having support to make better decisions faster will be critical to entrepreneurs and the Mizzou VMS program is set to support this process.
Image
Collin Bunch
Entrepreneurship Coordinator, Columbia REDI
Co-Founder, SB3 Global
Image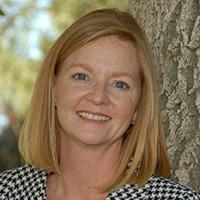 Stacey Button
President, Regional Economic Development Inc. (REDI)
Director of Economic Development, City of Columbia, Missouri
Stacey Button is the President of Regional Economic Development Inc. (REDI) and Director of Economic Development for the City of Columbia, Missouri. Stacey made the move to Columbia three years ago from Flagstaff, Arizona, where she was the Director of Economic Vitality for the City of Flagstaff.
Similar to her prior responsibilities in Flagstaff, Stacey is charged with motivating and leading a high performing team at REDI, as well as developing and implementing economic development initiatives to accommodate the rapid growth objectives of the organization, City of Columbia and Boone County region.
Specific economic development projects that Stacey has been instrumental in by serving a lead role include the design and development of a business incubator and Tier 2 business accelerator, numerous airport capital projects, securing secondary air service, development of a university-based conference center, negotiation of annual NFL training camp, several state and federal grant awards, as well as the expansion and retention of numerous high tech, bioscience, manufacturing, and renewable companies through job creation.
Mentor Statement: As a new member to the community, I am honored to be selected as a mentor for the University of Missouri's Mizzou Venture Mentoring Service (VMS). I look forward to being an active participant providing meaningful advice and guidance to entrepreneurs based on my experience and expertise. This opportunity aligns well with REDI's organizational mission and my personal vision, both of which focus on growing the local entrepreneurial ecosystem and creating living wage jobs. In addition, the alignment with the University's mission as a leader in innovation and the promotion of economic development is critical in advancing the research and development being conducted in our community, and I am proud to be a Mizzou VMS mentor and advisory board member as part of this collaborative effort.
Image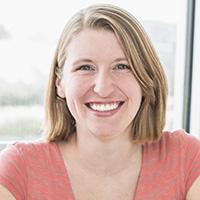 Carrie Clark
Founder and CEO, Speech and Language Kids LLC
Founder and CEO, The SLP Solution LLC
Carrie Clark is the founder and CEO of Speech and Language Kids LLC as well as The SLP Solution LLC. As a speech-language pathologist, Carrie has used her ability to break complex topics into easy-to-implement plans to help other speech-language pathologists around the globe. Both of Carrie's companies provide resources, training, and continuing education for speech-language pathologists as well as parents of children with speech and language delays. Carrie has built these web-based businesses from the ground up with no startup capital by only spending money once she made it. In addition, Carrie had no formal training in business or marketing before starting her businesses and was able to teach herself everything she needed to know as she went along. For this reason, Carrie believes that with the right resources and connections, anyone can pursue his/her dreams and build an amazing business. Carrie is passionate about helping other entrepreneurs learn how to use their expertise and knowledge to build businesses that not only pay the bills, but also help others and improve the world around them.
Mentor Statement: You don't need a million dollars or a business degree to follow your passion and build the business of your dreams!
Image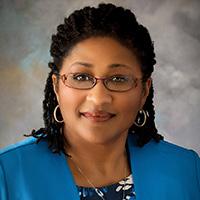 Natasha Conley, Ph.D., PMP
President
PSRI Technologies, LLC
Natasha Conley, Ph.D., PMP serves as the Vice President of Professional Services & Resources, Inc. (PSRI), a family-owned business which was incorporated in 1987. She also serves as President of PSRI Technologies, LLC (PSRI Tech) which she founded in 2001. PSRI Tech's headquarters are located in Jefferson City, Missouri and has a branch office in Metropolitan St. Louis. Her company is a United States Small Business Administration (SBA) 8(a) graduate and also certified by the SBA as an Economically Disadvantaged Women Owned Small Business (EDWOSB). Her company's core competencies include staff augmentation (information technology/administrative and clerical), help-desk operations and project management. Natasha has Ph.D. in Management and Sustainable Systems with an emphasis in Entrepreneurship from Case Western Reserve University and holds the distinction of being a Fellow for the Fowler Center for Business as an Agent of World Benefit. Her research interests are race, gender and faith-based entrepreneurship. She holds a Master's degree in Management Information Systems from the University of Illinois and a Bachelor of Science degree in Computer Information Systems from Central Missouri State University. She is also certified as a Project Management Professional (PMP) by the Project Management Institute (PMI) and has served as a board member for the Mid-Missouri PMI Chapter as Vice President of Administration, member of the Black Data Processing Association, The Armed Forces Communications and Electronics Association (AFCEA), Mid-States Minority Development Council, Metro St. Louis PMI Chapter, Association of Information Technology Professionals, Executive Women's Golf Association, National Association of Women Business Owners (NAWBO). She is also a past Vice President of Membership for the National Contract Management Association – St. Louis Chapter and a Founding Mentor for the Mizzou Venture Mentoring Service.
Mentor Statement: I would like to become a mentor in order to promote business growth in our region. As we all know, small businesses are the backbone of this country and in order to fuel our economy, we need small businesses to grow, become sustainable and flourish. I would like to share some of my experiences with new businesses so that they might be positioned to contribute to our communities and overall economy.
Image
Kat Cunningham
President and Founder
Moresource
Kat Cunningham founded Moresource in 1994 via a Small Business Administration loan. The services of Moresource include human resources, payroll, benefits and benefits administration, IT managed services along with bookkeeping and a full service insurance agency to businesses that range in size of one employee to one thousand plus.
While Kat holds her undergraduate degree from Missouri State University and her Masters from the University of Phoenix, she has also participated in leadership programs; Leadership Columbia, Leadership Jefferson City, Leadership Missouri and The Greater Missouri Leadership Challenge.
She is extremely active in her community having raised in excess of four million dollars for various charities in Columbia and the surrounding areas. Her life commitment is to help families, children and individuals in need. Kat, named the 2010 Business Woman of the Year by the Columbia Daily Tribune, is also passionate about positively impacting the lives of women through mentorship, encouragement and positive messaging.
She serves on a number of boards which include, to name a few; the Boone Hospital Foundation Board, Vice President of the Boy Scouts of America, Secretary of Crimestoppers, and the Board of Trustees for the Missouri History Museum in St. Louis. Some of the past boards she has served include the Heart of Missouri United Way, Columbia Chamber of Commerce, the Mid Missouri Affiliate of Komen for the Cure and the Alzheimer's Association.
Mentor Statement: I was blessed with a fabulous mentor twenty years ago. Stephen B. Smith watched me live life, grow, fail, be scared and succeed. I can share those life experiences with a mentee. I know that being a mentor opens me and my mentee up to all kinds of possibilities; events, opportunities, experiences, challenges and even rewards. I know we will learn and evolve and become better people from the experience.
Image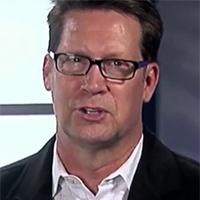 Jim Flink
Assistant Professor, University of Missouri
Consultant, Reynolds Journalism Institute
After 20 years in television news, four years as a startup executive, and an ongoing initiative as a digital and mobile video content consultant, Jim Flink joined the Strategic Communication faculty at the Missouri School of Journalism. As Assistant Professor, he is leveraging his traditional and new media newsroom experience, seeking to integrate newsroom content creation techniques and timelines into the educational and professional agency paradigm.
Jim also continues working with the Reynolds Journalism Institute (RJI), focusing on best practices in digital, mobile, video/visual content and production processes, as well as distribution and monetization strategies. As part of that assignment, Jim has helped develop/execute new digital practices, strategies, and processes for six Missouri newsrooms: KOMU-TV, KBIA-FM, Global Journalist, Investigative Reporters and Editors, Missouri Business Alert and Treepple. He is also helping build out new content marketing models with professional partners as part of his role in Strategic Communication.
From 2010-2013, Jim served as Vice President of News Operations and General Manager of Newsy. There, Jim led, coached and cultivated a young startup newsroom into an established, internationally respected newsroom publishing quality video content on emerging digital platforms. Under his leadership, Newsy delivered content for MSN, AOL, Huffington Post, Mashable, Wall Street Journal Asia and more. Newsy won the 2011 "Appy" for Best in News App (beating out CNN and Flipboard) and the 2013 "Appy" for Best in iPad Publishing. Newsy sold in 2013 for $35 million.
Prior to that, Jim was an award-winning anchor and reporter for 20 years, most of it at KMBC-TV. Jim has also worked for the Korean Broadcasting System, UNESCO, and guest taught in The Philippines. Jim received his B.A. from Westminster College, and his M.A. from The Missouri School of Journalism. In 2010, he was awarded the Lifetime Alumni Achievement Award from Westminster College in Fulton, Missouri.
Mentor Statement: Working in a startup environment was, for me, like finding comfort working inside a building with fires burning all around me. I've been blessed to be a part of three different startups now, and I love the vibe, the energy and the optimism of people creating their own destiny. So excited to be a part of this program.
Image
Image
Jaya Ghosh
Assistant Program Director of the Coulter Translational Partnership Program, University of Missouri
Jaya Ghosh has her Ph. D. in Bioengineering from the University of Missouri. She is currently the Assistant Program Director of the Coulter Translational Partnership Program at MU, and an Adjunct Faculty of the Trulaske College of Business. She is also a Program Manager for the 2017 cohort of the NIH Concept to Clinic: Commercializing Innovation (C3i) Program. Before joining the MU Coulter Program, Jaya was the Engineering Fellow for the MU Biodesign & Innovation Program.
Mentor Statement: I like new technologies and innovations, and am interested in the translation of ideas into marketable products. As a VMS mentor, I am excited to be a resource to the entrepreneurial community at Mizzou.
Image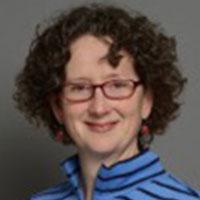 Gwen Gray
Business, Economics, & Entrepreneurship Librarian
University of Missouri Libraries
Gwen Gray is the Business, Economics, & Entrepreneurship Librarian at the University of Missouri. She focuses on assisting campus and community entrepreneurs find the data they need to successfully launch their business ventures. She also serves as a coach for the Coulter Translational Partnership Program Bootcamp and works with veterans in the Entrepreneurship Bootcamp for Veterans hosted at MU. Gwen has an M.A. in Spanish from the University of Wisconsin-Madison, an M.S. in Library and Information Science from the University of Illinois at Urbana-Champaign, and nearly 30 years of experience as a research librarian.
Mentor Statement: I like the variety of business ideas and getting to know the people behind them, learning the stories of how a product or service came to be. I also enjoy the challenge of finding information relevant to the entrepreneur's business concept. I look forward to working with Mizzou Venture Mentoring Service.
Image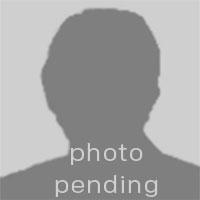 Image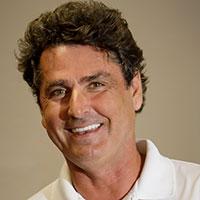 Sebastien Heintz
Owner and President
Zenith Aircraft Company
Sebastien owns and operates Zenith Aircraft Company based in Mexico, Missouri. The successful small manufacturer produces and markets do-it-yourself kit airplanes (for amateur pilots).
Born in France, raised and schooled in Canada, and a Missouri entrepreneur since 1992, Sebastien maintains an international perspective in all that he does, including exporting aircraft kits around the world to developing and emerging markets.
He is passionate about personal aviation, alternative energy and investments, and new ideas.
Mentor Statement: I love working with people with new ideas, and helping them transform their ideas into valued products or services. Mentors are a very important resource available to the startup community and I look forward to sharing my experience and knowledge with the mid Missouri entrepreneurial community.
Image
Joe Henderson
President
Central Bank of Boone County
Joe Henderson is president of Central Bank of Boone County, a $1.4 billion community bank. Henderson joined the bank in 2012 and has a 38 year career in banking including 15 years serving as president and chief executive officer in prior financial institutions. Henderson, a resident of Columbia, MO, is a member of Centennial Investors and works closely with the Heart of Missouri United Way and the American Heart and Stroke Association.
Mentor Statement: I view the VMS program as an opportunity to open doors and to provide a clearer path for entrepreneurs as their businesses are formulated. I am interested in helping the University and our community leverage the budding environment for economic development.
Image
Sarah Hill
CEO
StoryUP XR, makers of Healium
Sarah Hill is the CEO of StoryUP XR and an interactive media tech professional with 25 years building successful platforms. Her company, StoryUP, makes "Healium", the world's first mobile VR/AR product controlled by a brain-computer interface. Hill is a former interactive TV news anchor/Journalist for the NBC, ABC, & CBS affiliates in Missouri. A national Edward R. Murrow, NAB Service to America, and 12 time mid-America Emmy award-winning storyteller, she spent decades reporting about the world's negativity and trauma in 5 continents. She started working with AR filters during live TV newscasts in 2011. Hill creates with a variety of XR inputs including BCI, heart rate variability, and respiration trackers. She's passionate about the transition of storytelling to 'story living' and XR's effect on wellbeing. An alum of the Missouri School of Journalism and former adjunct faculty, her reporting has taken her team around the globe capturing stories about the human spirit in the Amazon, UAE, Congo, Guatemala, Zambia, and China. StoryUP's roots are in virtual travel for Veterans. In 2015, Hill's team built a program called "Honor Everywhere", that uses Virtual Reality to allow aging Veterans the opportunity to see their WWII, Vietnam, Korea, & Women's Memorials. A professional prankster, don't eat her powdered donuts.
Mentor Statement: I always find in mentee situations that I learn so much. The ability to share knowledge and have knowledge shared with me is an opportunity I didn't want to pass up.
Image
Megan Jahnsen
Business Engagement Officer University of Missouri
Megan Jahnsen is a Business Engagement Officer with the Office of Economic Development at the University of Missouri. Before joining the Office of Economic Development, she enjoyed a broad professional career with stints at The Walt Disney Company in merchandise sourcing, managing the MU Biodesign & Innovation Program and in sales at a top pharmaceutical company.Megan is a graduate of the University of Missouri, where she received her degree in Marketing. She and he husband, Brian, have three young children, Barrett, Alden & Stella.
Mentor Statement: I enjoy learning about new ventures and am excited to be a resource to local entrepreneurs.
Image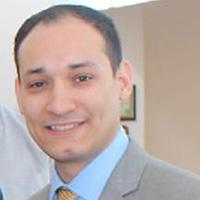 Luis Jimenez
President and Chief Operating Officer
EternoGen
Luis Jimenez is the President and COO of EternoGen, a clinical state bio-tech company focusing on regenerative medicine. As president, he manages the development, production, financial aspects of the company while synchronizing with marketing and commercial strategies. His experience includes operations, quality control in cGMP manufacturing, regulatory affairs for manufacturing, design engineering, technology transfer and project management. He joined the founders in 2010 as the CEO and raised close to $3M from investors, while compiling an international team specialized in Dermatology and Plastic Surgery. EternoGen has now completed its clinical program and is aiming to start sales of its first product in Europe. He previously worked for Johnson and Johnson in Operations for Cancer Diagnostic Assays commercialization, at BioTech Pharmacal as a Quality Engineer implementing systems for compliance to new FDA requirements in production of over 100 nutraceutical products, and more recently in Express Scrips' Corporate Systems and Data-Warehousing in a leadership role on corporate-wide initiatives and projects. His trajectory in diverse health related companies and experience building an enterprise from the bottom up provide him with hands-on experience with the challenges of startup ventures and navigating regulatory approvals. Mr. Jimenez's background includes Chemical Engineering, Cum Laude and a Masters of Business Administration with Academic Excellence from Mizzou. As a student, he founded and was the first president for CLIMB (Collaboration Leadership and Innovation for Missouri Business), a student led organization focused on the advancement and funding of high growth ventures. He values entrepreneurship-triggered economic development and being an active community member.
Mentor Statement: As a VMS mentor he aspires to contribute to the growth of early stage and upcoming successful ventures. His primary motivation is a strong desire to give back to the Mizzou community, which has supported him and EternoGen so greatly. The VMS programs hold a special place for him since at the early years of being the new CEO in EternoGen, the VMS Chapter in St. Louis actively mentored him and provided invaluable support to make the critical decisions that has made EternoGen a thriving BioTech company today. He aspires to translate this knowledge and experience to be an effective mentor to accelerate the success of VMS entrepreneurs.
Image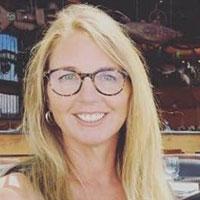 Annette Kendall
Assistant Teaching Professor - Entrepreneurship, Department of Management
Director, Center for Entrepreneurship and Innovation
Robert J. Trulaske Sr. College of Business, University of Missouri (MU)
Born in New Zealand, Dr. Annette Kendall moved to Columbia at an early age – 41. When she was five years old she opened her first business selling her neighbors the flowers out of their own gardens. Five years later she became a paid blogger, writing notes for her classmates and receiving 50 cents a piece for her efforts. Later phases of her entrepreneurial career, before she got into academia, included teaching children's theatre, accounting, and operating a dictaphone.
Now as a faculty member of the Trulaske College of Business, Dr. Kendall has been helping people create and run businesses for practically all her adult life. Her PhD research focused on the formation of networks in a nascent industry and she teaches courses in entrepreneurship where students learn how to develop creative thinking and complex problem-solving skills. As the Director of the Center for Entrepreneurship and Innovation, she has a special interest in empowering more students to believe that entrepreneurship is a viable career option for them, no matter their background or personality.
Why I want to be a mentor: One of my greatest joys in life is to share in the excitement and energy people have for their businesses. My philosophy is not to tell you what you should do with your business, but ask what it is that you want to do, and how can I help you get it done.
Image
Arpita Kumar
Senior Director Global Integration Manegement, Corporate Development SAP North America
Image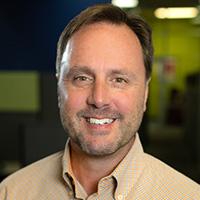 Gary Lee
Chief Information Officer
Neighbors Bank
Gary Lee is the chief information officer for Neighbors Bank. He is responsible for leading the information technology strategy and cyber security plan for this growing bank. Before joining the bank, Gary built the information technology team at Veterans United Home Loans including the proprietary software and systems that powered their explosive growth. As chief technology officer, Gary worked to provide a vision for how technology could give them a competitive advantage in offering the best service to customers and partners.
Before joining Veterans United Home Loans, Gary served as CTO at CARFAX, the leading provider of vehicle history information. Joining the company in 2002, Gary led company efforts to scale capacity in data center operations, product and database development as the company tripled in size over his tenure. He also spearheaded the development and execution of a technology roadmap focusing on agility and time to market. In addition, Gary helped drive CARFAX data quality and information security activities.
Prior to CARFAX, Gary had over 17 years of information technology experience with companies ranging in size from startups to very large multinationals. His business domain knowledge includes management information systems, finance, manufacturing, information products, direct marketing, and insurance.
Gary has served and continues to serve on advisory boards for software companies, universities, and industry partners. He also volunteers his time to community interests and various groups at his alma mater. Gary studied Computer Science at Purdue University and is a long-time resident of the Midwest. He has lived in Columbia, Missouri since 2002 and has two daughters. Gary enjoys the outdoors, music, and movies in addition to spending time with his family.
Mentor Statement: He enjoys working with startups to hopefully help them avoid some of the mistakes he made in his 30+ year career in information technology across various industries in companies of all sizes.
Image
Hao Li, Ph.D.
Professor of Engineering, University of Missouri
President and Co-Founder of Nanova, Inc.
Hao Li, Ph.D. is professor of engineering at the University of Missouri and is also the President of Nanova, Inc., a bio-tech startup based in Columbia, Missouri. He was trained as a materials scientist with bachelor and master degrees from Xi'an Jiaotong University and his Ph.D. from the Stevens Institute of Technology and also obtained post-doctoral training from Brown University in nanotechnology. His technical expertise include nanotechnology, biomaterials, drug delivery, and medical devices. He first applied a nanocomposite technology in the field of dentistry and orthopedics to develop products with improved strength and better biological properties. This technology, developed at the University of Missouri and funded by both the National Science Foundation (NSF) and the National Institutes of Health, was licensed by Nanova, Inc., and led to an investment of over $7 million in 2013. Dr. Li and his colleagues at Nanova are also developing other technologies: a multiple function dental plasma brush for more durable restoration, a coronary stent with reduced restenosis and thrombosis, and novel antimicrobial small compounds with a novel anti-virulence mechanism which disarm bacteria instead of killing them. Notably, the antimicrobial compounds impose less selective pressure for the bacteria and may not lead to drug resistance, a common problem for conventional antibiotics. Some of these technologies are also currently backed by venture capital investments.
Mentor Statement: Many friends and colleagues have provided tremendous help and advice on how his startup should move forward. From his personal experience, he can surely see the great value that the Mizzou Venture Mentoring Service (VMS) program may bring to build a startup ecosystem and eventually make a societal impact with technology. With both entrepreneurial and academic experience, Dr. Li would like to serve as a VMS mentor and continue building bridge between academia, industry, and financial firms in order to create unique values to society.
Image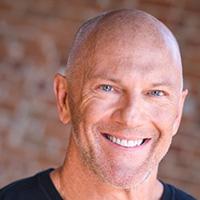 Andy Limbaugh
Founder, TDG Solutions, L3C
Andy, a Missouri native, is an entrepreneur and business-start up and strategy consultant and has been integral in the development, implementation and execution of existing and startup businesses since 2001. Business sectors include physical structure video security/access control, renewable energy, web-based communications platforms, healthcare access, heath, wellness and fitness, higher education and public policy.
His current endeavor, TDG Solutions, L3C (dba Motorists as First on Scene - "MAFOS"), is a nationwide initiative designed to train civilians in basic hemorrhage trauma control techniques and provide them with a basic bleeding control kit. This mission will create a civilian first responder network in an effort to reduce human morbidity and mortality.
Andy's volunteer time is spent as a mentor within the greater St. Louis entrepreneur and business startup community including the Ameren Accelerator Program and as an active participant within the Cortex Innovation Community. In addition to mentoring, Andy is a member of the board of the following entities: The Missouri 100 (providing consult to the University of Missouri System President), the University of Missouri-Columbia College of Arts & Science Strategic Development Board and is a founding mentor for MIZZOU VMS (Venture Mentoring Service), mentoring university-related business startups.
Andy attended the University of Missouri-Columbia where he was a member of the football team and is a member of the Zeta Phi (Missouri) chapter of Beta Theta Pi. He holds a BS degree in General Studies with an emphasis in Mass Communications from Southeast Missouri State University. In his spare time, Andy enjoys distance running, weight-training, golf, St. Louis Cardinals baseball and Missouri Tigers football.
Mentor Statement: I am truly honored to be a mentor in the Mizzou Venture Mentoring Service and I look forward to assisting entrepreneurs, business startups and those who may simply have a great idea. I've been in their shoes and sometimes getting from Point A to Point B can seem like a daunting task, but quite often it is as simple as having a few extra sets of eyes and real world experience to get the process moving forward. These are exciting times in the world of entrepreneurism and it is a thrill to be part of them.
Image
Erica Majumder, Ph.D.
Research Associate
The Scripps Research Institute
Erica Majumder has her Ph.D. in chemistry from Washington University in St. Louis and worked post-doctoral fellow in the Department of Biochemistry at Mizzou. Her Ph.D. research focused on the structure and function of energy conserving proteins in photosynthesis for solar energy and crop yield improvement applications. At Mizzou, her research involved proteins involved in energy conservation or bioremediation of heavy metals as part of a large Department of Energy funded initiative. Now at The Scripps Research Institute in La Jolla, CA , she is investigating the metabolism and role of metabolites in contaminated environments.
In addition to her research, she spent three years running The BALSA Group, a bio-tech and tech consulting firm that specialized in short-term engagements for startup companies. Erica served as a consultant, project manager, director of Human Resources and finally as the vice-president. Typical projects included primary and secondary market assessment, as well as technology assessment. She worked with more than fifteen clients over the three years that represented one person companies with an idea up through teams of a half dozen or more whose technologies were ready to hit the market.
Erica has also taught a number of chemistry courses, is actively involved in generating curriculum for and facilitating science outreach on renewable energy topics, teaches an English as a Second Language (ESL) class, and is a cellist in a community orchestra.
Mentor Statement: I want to become a Mizzou VMS mentor because I enjoy learning about new technologies and innovations and helping those technologies reach the market. I'm impressed with the creativity of others which inspires me to be a better scientist.
Image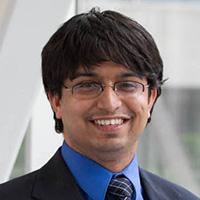 Kinjal Majumder, Ph.D.
Post Doctoral Fellow
Kinjal Majumder earned his Ph.D. in Immunology from Washington University in St. Louis and is currently a post-doctoral fellow in the Department of Molecular Microbiology and Immunology at Mizzou. His Ph.D. research focused on how chromosome structures regulate the development of the immune system, and how aberrations in the structure of DNA packaged into chromosomes can cause cancer. At Mizzou, his research focuses on how simple DNA viruses, known as Parvoviruses, use only two proteins to establish infection within cells, and how they interact with the cells' DNA-repair machinery. This research can be used for gene therapy to cure genetic disorders such as Duchenne muscular dystrophy and Spinal muscular atrophy, as well as to target cancer cells. Kinjal is a recipient of the Ruth L. Kirschstein Post-Doctoral Fellowship from the National Institute of Health.
In addition to research, he was a member of The BALSA Group for two years, a bio-tech and tech consulting firm that specializes in short-term engagements for startup companies. Kinjal served as a consultant, project manager, and advisor for BALSA projects, and was awarded Project Manager of the Year in 2014. He worked with seven different companies ranging from one-person startup to several hundred people. Most projects involved primary and secondary market assessment, financial planning, technology assessment and developmental strategy for the companies.
Mentor Statement: I want to become a Mizzou VMS mentor because I am excited about helping local companies translate their technologies into the market place. It is rewarding for me to assist in getting technologies out in the public sector that will benefit society.
Image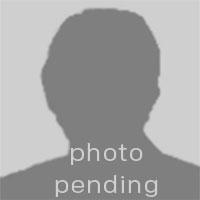 Image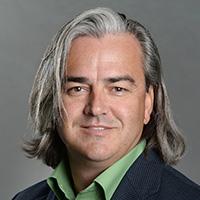 Gary McKinney
Entrepreneur
Founder, HomeMovie Deport
Gary is a serial entrepreneur. In 2011 he sold his first company, Home Movie Depot, which provided digitization, streaming and online sharing of movies. He is the founder of BizCrossing, a boutique investment firm that provides buy-side and sell-side representation to lower-middle market companies. He is a member of Centennial Investors and serves on the advisory board of the Missouri Innovation Center Accelerator fund.
Before becoming an entrepreneur, Gary was a researcher in the anesthesiology department at MU's School of Medicine. Fluent in Spanish, Gary earned degrees in biology and Spanish at Mizzou and studied in Mexico and Spain. When he's not in the office, Gary spends time with his wife and two children, attends Mizzou sporting events and drives his Factory Five GTM Supercar at road courses around the country.
Image
Grant Neckermann
Vice President, Talent Acquisition, Syapse
Grant leads Talent Acquisition at Syapse, a Fast Company Most Innovative company. There he leads recruiting, employer brand, and several other "people" related areas for a leader in the oncology Real World Evidence space. Previously he was founder, Chief Broker, and janitor of The Talent Brokerage, a full service recruitment and people operations consultancy specializing in building software teams and establishing fulfilling work cultures around them. His work spanned market leaders and venture funded startups alike in search, real estate, HealthIT, AI, security, consumer web, and more in the highly competitive San Francisco Bay Area and Seattle, WA, technology centers. After eight years on the West Coast he "came home" with his growing family to Mid-Missouri where he currently lives with his wife Kate, a healthcare administrator, and kids & Co-Chief Entertainment Officers, Ford & Grace. Prior to all of this, Grant wandered around the broadcasting and media world receiving his degree from Northwest Missouri State University in Broadcasting and Business and an education in operating without sleep from several radio stations. When not professionally engaged Grant enjoys the outdoors, travel, great food, and a bad joke.
Mentor Statement: After growing companies on the West Coast and watching the success of other emerging technology centers across the country, I'm excited to help fellow entrepreneurs leverage the resources of our Mid-Missouri home. Together I hope we can build thriving companies that create jobs, inspire entrepreneurial culture, & continue the work of all those before us in preparing our community for the changing landscape of the 21st Century economy and an ever flattening world.
Image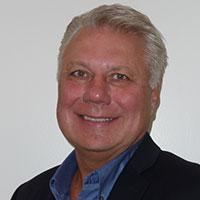 Mike Otten
Founder
Otten Property Management
Image
Joanna Perkins
Joanna Perkins has been in the libraries/archives/records and information management field for over 30 years. After attending the University of Missouri, she was on the library staff at Columbia College, working in both the technical and reference areas. Moving on to the Secretary of State's office, Joanna worked at the Missouri State Archives and Local Records Program, first in reference and later as the state's first electronic records archivist, assisting state and local government agencies in the preservation of their records of long-term and permanent value, and writing and managing federal grants. Joanna later worked at the Office of State Courts Administrator, identifying record groups for access and preservation in the CASEnet system. After OSCA, Joanna worked at the Missouri Baptist Convention, where she organized fund-raising and worked on grant preparation for historic preservation, developed a records retention schedule for churches, and conducted training for church staff on records retention and preservation. Through her career, Joanna's passion has always been helping people find what they needed to be successful, and she hopes to continue that with the Mizzou VMS program.
Mentor Statement: I grew up in an entrepreneurial household, working for my parents as they built a small business. They worked hard and expanded their business into a large enough customer base to support our family comfortably until their retirement. My dad was able to reach his dream of working for himself and contributing to his community. But when I think back on all their struggles in building their business and making decisions on how to broaden their base, I know that they could have benefited from the kind of assistance available at Mizzou VMS. I would like to pass on the knowledge I gained from their experiences, as well as my own expertise, to assist others in making their dreams a reality.
Image
John Perkins
Entrepreneur and Former Missouri Securities Commissioner
John Perkins was President of Inspire Capital from 2014 to 2017. Prior to that he served in several positions with First Wyoming Capital. He was one of the founders of Company and served as Chairman of Board until November of 2011. He served as President of First Trinity Financial Corporation from its inception in 2004 until 2007. From 2007 to 2010 he served as a board member and Secretary. He served as Compliance Director and two years as Secretary of Midwest Holding from 2004 to 2010 and currently serves on the Board of Directors of that company. He served as President of Mid American Alliance Corporation and Mid American Century Life Company from January 1, 2003 to December 31, 2003. He served on the Board of Directors of Mid-American Alliance and Mid American Century from 1998 to 2003. Mr. Perkins previously owned Perkins Law Office in Jefferson City, Missouri from 1995 to 2003, where he specialized in securities law. From 1983-1995 he was the Commissioner of Securities for the State of Missouri, having previously served as its Chief of Enforcement for two years. He was an Assistant Attorney General in the Consumer Protection Division of the Missouri Attorney General's Office from 1977-1981. He also served on the Board of Directors of the North American Securities Administrators Associations for five years and as its President in 1991. Mr. Perkins served on numerous committees including CRD, SRD, Investor Education, and Enforcement. In 1989 he received his first "Blue Sky Cube," the highest honor bestowed by the North American Securities Administrators Association. In 1991, he became the first person to receive a second "Blue Sky Cube." He is a graduate of Southern Methodist University Law School and has an undergraduate degree in Public Administration from the University of Missouri.
Mentor Statement: I have been blessed in my career to have had legal experience with startup companies, experience reviewing and ensuring compliance with securities law, been involved as a director, the president, and chairman of the board of three different startups, and have been a lecturer and speaker on the subject of startups. I believe it is important to share what I have learned from success to failures in the startup process. I believe we all have an obligation to ensure that the entrepreneurial process is passed on to more people. I look forward to mentoring any company that can benefit from my experience.
Image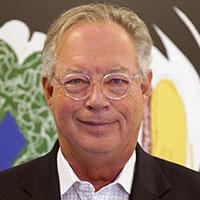 Image
Art Quillo
Chief Executive Officer
CryoCrate LLC
Art joined CryoCrate LLC in 2019 as CEO. He is an experienced entrepreneur and has over 30 years' experience in the healthcare market. He has held sales management and executive level positions in medical device manufacturers, a capital medical equipment finance firm and a large patient provider organization. His successful background has included public companies, privately held mid-level enterprises and early stage medical technology and healthcare business operations startups.
In 2000, Art founded Trinity Health Care, LLC with his own funds, partnered with premier local radiology groups and later added private investment. Trinity developed, owned and operated ten out-patient diagnostic facilities in California which were sold at above then current market average multiples.
After returning to the Midwest and Columbia in mid-2016, Mr. Quillo became associated with the University of Missouri in several entrepreneurially focused areas; including activities with the MU Office of Technology Management and Industry Relations, becoming a Mentor with the MIZZOU Venture Mentoring Service providing advice to startups and early stage companies and has been an active Advisor to the Coulter Translational Partnership program. Art holds a B.S. degree in Education from Southeast Missouri State University.
Mentor Statement: I am very excited to become part of the Mizzou Venture Mentoring Service. Hopefully, the successes and failures I have experienced over thirty plus years in the health care marketplace as both a corporate executive and entrepreneur will be of value to the young professionals within the Mizzou community I have the opportunity to help.
Image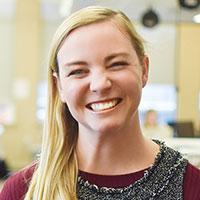 Kelsey Raymond
CEO & Cofounder
Influence & Co.
Kelsey Raymond is the co-founder and CEO of Influence & Co., a full-service content marketing firm that specializes in helping companies strategize, create, publish, and distribute content that accomplishes their goals. Influence & Co.'s clients range from venture-backed startups to Fortune 500 brands. Kelsey started Influence & Co. with two partners in 2011 and in the past eight years has scaled it to currently working with over 150 clients and employing 80 full-time employees with offices in Columbia, KC and STL.
Kelsey's experience before starting Influence & Co. includes helping launch a co-working space and club called The League of Innovators, and running a small marketing company while in college at MU. She is involved in the Columbia community as a board member with Voluntary Action Center, and a former organizer of Startup Weekend.
Mentor Statement: I have been fortunate to have a few amazing mentors in my career and I was honored when VMS asked if I would be involved, now as a mentor, to be given the opportunity to help others grow as I have been helped by so many people in our community over the years.
Image
Don Seitz
Director Entrepreneurship Legal Clinic, School of Law University of Missouri (MU)
Seitz, who earned a bachelor of science in economics and a juris doctorate from the University of Missouri, directs the Entrepreneurship Legal Clinic (ELC). Part of the Center for Intellectual Property and Entrepreneurship, the ELC provides no-cost legal assistance to creators, entrepreneurs, innovators and inventors. Seitz builds community partnerships that expand the clinic's outreach, with the aim of becoming one of the state's premier resources for startup companies. He also supervises law students who participate in the clinic, providing them with invaluable real-world training that they can draw on in their future careers.
Before moving to higher education, Seitz was active in the mid-Missouri business community. As founder and CEO of Modern Property Groups, he grew the firm from a startup to the largest property management company in Columbia. In addition, he was chief operating officer of Missouri Vein Care and served as general counsel for Callaway Bank.
Don Seitz is the director of the Entrepreneurship Legal Clinic in the School of Law.
Mentor Statement: The greatest gift a mentor can provide is the ability to listen and identify those hidden issues that only experience can discover. Good advising and mentoring is essential to creating new opportunities and opening doors.
Image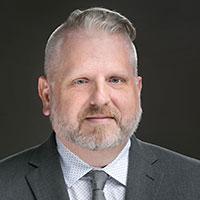 Jay Sparks
Entrepreneurship Coordinator, Regional Economic Development, Inc.
Jay Sparks has taken a fairly non-traditional approach to becoming a Mentor in the Mid-Missouri ecosystem. He was a bartender for 20 years after earning his degree in Philosophy from Columbia College. During that time Sparks worked in several different media and entrepreneurial ventures. He founded a tabletop board game design company, and can still be found gaming in many forms with both family and friends, and is always designing in his head.
Jay also worked in film and sports radio, earning acting and producing credits on IMDB. com and co-hosting a drive-time sports radio show ("The Closers") for three years, while calling High School Football in the region for seven seasons, rain or shine, every Friday night. Jay is currently working daily with entrepreneurs of all stripes at REDI downtown and loves helping those "back of the cocktail napkin" ideas come to fruition.
Mentor Statement: "I didn't have a space, and I didn't have any money, but at least no one wanted to work with me." —David Chang, "Lucky Peach"
Image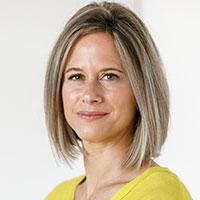 Katie Swanson, CPA, CVA
Founder, Change Collaborative
Katie Swanson is the founder of Change Collaborative. She believes startups and small business owners should have the data necessary to drive growth and make future plans that maximizes the value of their business upon exit. Her CPA firm specializes in startups and high-growth soon to exit small businesses with actual or projected revenue ranging from $2 million to $20 million. She collaborates with high-growth complex businesses around business strategy, financial and scenario planning and modeling, digitalization, and exit planning. Companies come to her to understand cash runway, monitor cost control, develop and implement financial strategy and metrics tied to that strategy, oversee production of managerial and financial reports, and to collaborate with an advisory team for business transition.
Mentor Statement: I am a business nerd. I love all things business and am so energized by watching and helping others succeed. Being a mentor is a way I can give to the entrepreneur ecosystem.
Image
JB Waggoner
Co-Founder and Managing Partner
Inovatia Laboratories, LLC
Image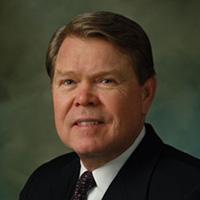 Ron Wood, BS EE '64, JD '68
Founder and Principal Officer, Wood Capital, LLC
Chief Executive Officer, Tiger Energy Solutions, LLC
Ron Wood is founder and principal officer of Wood Capital, LLC, which is an early stage investment company. He is the chief executive officer of Tiger Energy Solutions, LLC. He also has a private law practice principally focused on renewable energy projects.
Ron was continuously associated with Black & Veatch for 42 years from February 1964 until February 2006 when he retired as president and chief executive officer of the Black & Veatch energy business. As president and chief executive officer, Ron was responsible for the overall performance of the consolidated energy business that provides engineering, procurement, and construction services for energy industry infrastructure projects including coal-fired electric power generation; combustion turbine electric power generation; gas, oil, and chemical projects; air quality control system projects; nuclear-fueled power generation services; electric power delivery projects; and, consulting engineering services. During his service, Black & Veatch Energy maintained production offices in the United States, Thailand, China, and India comprising about 3,000 professionals executing design-build projects in North and South America, Asia, Europe, Africa, and the Middle East.
Ron is a self-described advocate for the University of Missouri. He earned a bachelor of science in Electrical Engineering from Mizzou and his juris doctor from the University of Missouri-Kansas City. Ron was a member of the For All We Call Mizzou Steering Committee and currently serves on the Mizzou: Our Time to Lead campaign cabinet. He is currently the Chair of the Engineering Dean's Advisory Council (DEAC). He is a member of MU's Research and Development Advisory Board and Biological Engineering Advisory Council. He and his wife, Judy, have three children.
Mentor Statement: I am particularly interested in successful commercialization of significant innovation created at the University of Missouri that can benefit investors as well as the University. Long term success of these ventures will benefit both the Columbia community and the State of Missouri. The overall result will be to enhance the standing of the University of Missouri.