Image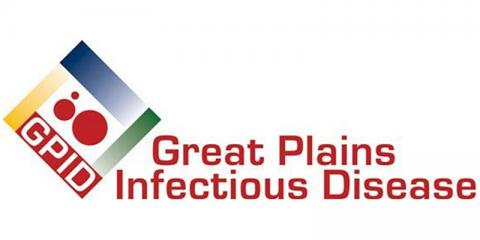 20th ANNUAL GREAT PLAINS INFECTIOUS DISEASE MEETING
November 11-12, 2022
GPID RETURNS TO MIZZOU!
The 20th Annual Great Plains Infectious Disease Conference (GPID 2022) will return to the University of Missouri on November 11th - 12th, 2022.
As in prior years, we will have a Friday afternoon session followed by a welcome reception, dinner and speaker or panel at the Hampton Inn & Suites Columbia. Saturday will be an all-day event on campus at the MU Veterinary Medicine Building (map).
As always, our industry and academic partners provided outstanding financial support last year and we cannot thank them enough! Not only does this support allow us to have a wonderful meeting, but also provides free registration for all who attend. We will be contacting our partners soon to see how wonderful we can make GPID 2022!
We look forward to seeing you at Mizzou!
Hampton Inn & Suites Columbia
1225 Fellow's PI Blvd
Columbia, MO 65203
(Location)
(573) 445-8531
Hampton Inn & Suites has made special arrangements and reserved a block of rooms for our GPID guests.

Discounted room rates are available through October 21, 2022

Reservations made after October 21, 2022 will be charged at the standard rates as available.
If you prefer to make reservations by phone, call Hampton Inn & Suites at (573) 818-6202. Be certain to reference the 20th Annual Great Plains Infectious Disease, GPID or the University of Missouri.
Hotel details
Check-in: 4:00 pm

Check-out: 11:00 am

Internet: Available with room

Parking: Free (self-parking), no valet, parking lot

Cancellations: Guests must provide Hampton Inn 48 hours' notice of cancellation in order to avoid incurring a penalty fee of one (1) night's stay including tax.
Abstract formatting requirements
The abstract submission deadline is Tuesday, November 1st, 2022.
Use Times New Roman, size 12 font for all sections.
Upload abstracts as a Word document or PDF file.
Title
Use a short and concise title that indicates the content of the abstract

Bold the Title

Capitalize the first letter of each word except prepositions, articles, and species names

Do not place a period at the end of your title

Do not place hard returns in your title

Italicize scientific names of organisms
Example: Real Time PCR Assay for G. destructans Identification in Fungal Cultures and in Bat Tissues
Authors
List authors using first name, middle initial(s) if applicable, and last name

Bold type the presenting author's name
Example: Ryan A. Jones1, John B. Smith2, Deborah Brown1
Affiliations
Reference each institution and author with superscript numbers: include the department, institution, institution's city, two-letter state abbreviation, and country

Italicize affiliation(s)
Example: 1Department of Veterinary Pathobiology, University of Missouri, Columbia, MO, USA; 2Department of Microbiology, Icahn School of Medicine at Mount Sinai, New York, NY, USA
Abstract text
Only use hard returns for new paragraphs

Italicize scientific names of organisms
Example: In this example of the abstract text guidelines, as defined above, do not use a hard return at the end of a text line unless it is to begin a new paragraph.
In addition, be certain to italicize the scientific name of organisms identified in your abstract, like G. destructans.